There's more than one way to keep warm during the colder months. Yet one approach that uniquely sets the mood and gives your house a more homey feel: installing a fireplace! There's an irreplaceable comfort and cosiness to huddling together as a family by the crackling flame. You don't have to install a  wood fireplace – these days, gas and electric fireplaces can replicate the same sight, sound, and rustic down-to-earth charm.
These different varieties of fireplaces each come with different benefits. Choosing the best fireplace for your home is a personal decision that depends on your budget, your needs, and your tastes. You may wonder if it's worth having a fireplace as an investment in your house when you can easily buy and plug in a heater. What is it that makes a fireplace so special and distinctive?
As Sydney's leading fireplace retailer, Home Fires can help you choose the best fireplace for you and handle the work of your fireplace's installation.  
Home Fires offers many different fireplace options, you're guaranteed to find something that suits your taste. But first – is installing a fireplace in your home worth it?
Different Types of In-Built Fireplaces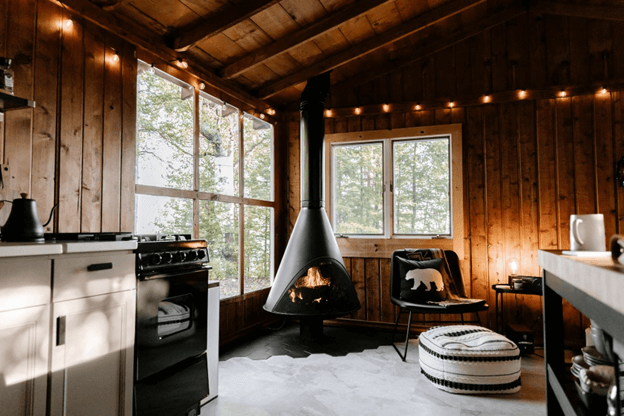 While the traditional wood burner may remain the most common image of a fireplace, fireplaces come in all shapes and sizes. Throughout history, they've been a focal point in the home and a space for households to gather. The three most common fuel sources for fireplaces are:
Wood
Made of a firebox, flue, and chimney, a wood-burning fireplace is the most traditional kind, but it's far from a relic of the past. It continues to provide many benefits for modern living, including cheaper bills, a natural form of lighting, and continual heat even during power outages. It also raises home value if you wish to sell in the future, which is good news if you're looking into buying a fireplace as an investment.  
Home Fires has in-built wood fireplaces for sale from brands like Regency, Escea, and Nectre for you to browse.
Gas
A quality gas fireplace can replicate the look, sound, and feel of a wood-burning one with different visual options to choose from, like coals or logs. Yet these environmentally-friendly models have other benefits too. They provide a continuous heat source without the need to add more logs, don't require cleaning, can save you a lot of money on your energy bill, and are easy to use.
Home Fires' in-built gas fireplaces are simple to operate yet elegant in appearance, and we have something for every home.
Electric
Electric fireplaces are convenient and cost-effective, with dynamic flame options and multi-flame effects that still capture the warmth and charm of a traditional look. Safe, affordable, and very easy to install and customise, an electric fireplace is a low-maintenance option you can switch on whenever you please.
Home Fires has the sleekest and highest-performing in-built electric fireplaces you'll find on the market.
What's the best fireplace type for your house? That depends on everything from the fireplace style you'd prefer to how complex a fireplace installation process you can handle. The choice is yours – but Home Fires is happy to provide advice.
Benefits of In-Built Fireplaces
Built-in fireplaces keep you warm and look good, but what other advantageous qualities do they have? These are some of the major benefits of in-built fireplace installation in your home:
Energy-efficient radiant heating
Fireplaces of all kinds are designed to maximise energy output while minimising power usage. Fireplaces release radiant heating, warming the house and its surfaces – the same way sunlight warms the earth.
Additional value for your home
Having any kind of in-built fireplace adds an extra element of luxury and cosiness to your home that makes it more attractive to potential buyers.
A focal point for nights in
Whether you're entertaining friends at your place or spending quality time in your living room with family, a fireplace is a natural gathering spot. It provides a focal point that ties the room together in an elegant manner.
Aesthetic appeal
There are both freestanding heaters and in-built fireplaces available that can look stylish and warm up your home efficiently. But inbuilt fireplaces have a timeless look that can enhance the aesthetics of a room of any size.
Safety
Because in-built fireplaces are part of your home, children and animals can't run into or trip over them like they can with many heaters and their cords. It's easy to put a fireguard in front of the fireplace to protect a toddler from touching the heat, but a fireguard around a heater often looks messy and out of place.
Versatility
Just like there are many different kinds of fireplaces, there are several locations where you can put your fireplace too. Maybe you're craving the comfort of a wood-burning fireplace in your living room or the romantic ambience of an electric fireplace in your bedroom. An outdoor fireplace will allow you to get more action out of your patio or outdoor area all year round.
A fireplace is an investment in your home's value and a way to stay warm even when winter's at its coldest. At Home Fires, we think you'll be happy with your decision to install a fireplace in your own home. The most pressing question is, what is the best fireplace to get?
Get Your Fireplace From Home Fires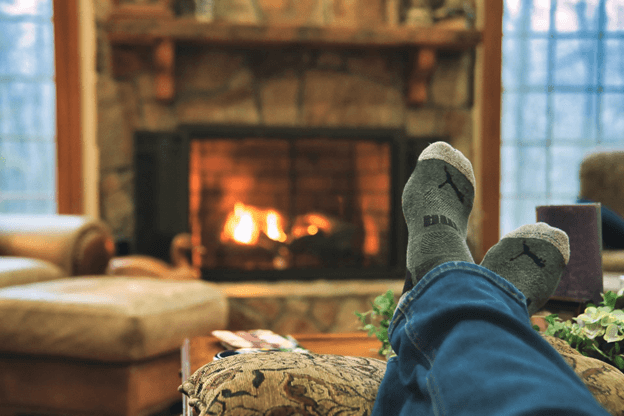 Home Fires have been supplying wood, gas, and electric stoves to the people of New South Wales for more than 40 years. We'll help you to select the best fireplace for your home and carry out the fireplace installation, servicing, and maintenance.
We offer the best prices, expert advice, and 24 months interest-free on your fireplace investment. With a selection of top-quality brands on offer, you should have no trouble finding the best fireplace for your own home with Home Fires.
For help choosing the best fireplace for your house and for any questions you may have, contact the Home Fires team.