Are you the kind of family that loves – and is likely to spend Father's Day – gathering around the Barbie together? If the grill is your dad's domain, a new BBQ may be the perfect gift. What better way to celebrate getting a new BBQ than coming together in the family backyard on a cosy Father's Day evening and firing up a feast?
Maybe your folks don't have a BBQ yet, but your dad has been dropping hints that he'd like to get one. As the weather warms up and spring approaches, there are plenty of good reasons to embrace the art of barbecuing: it's an affordable way to eat, an opportunity to socialise, and BBQ food is not only delicious, it has a surprisingly large number of health benefits as well.
Home Fires has BBQs to suit every home and every family. It just depends on what you're looking for. Not all BBQs are the same, and not all are created equal. There are different types of BBQ out there, and Home Fires will take you through a few of the most common types to make choosing a BBQ for your dad this Father's Day easier. If you want to throw in something a little extra, we have BBQ accessories too.
Different Fuel Types of BBQ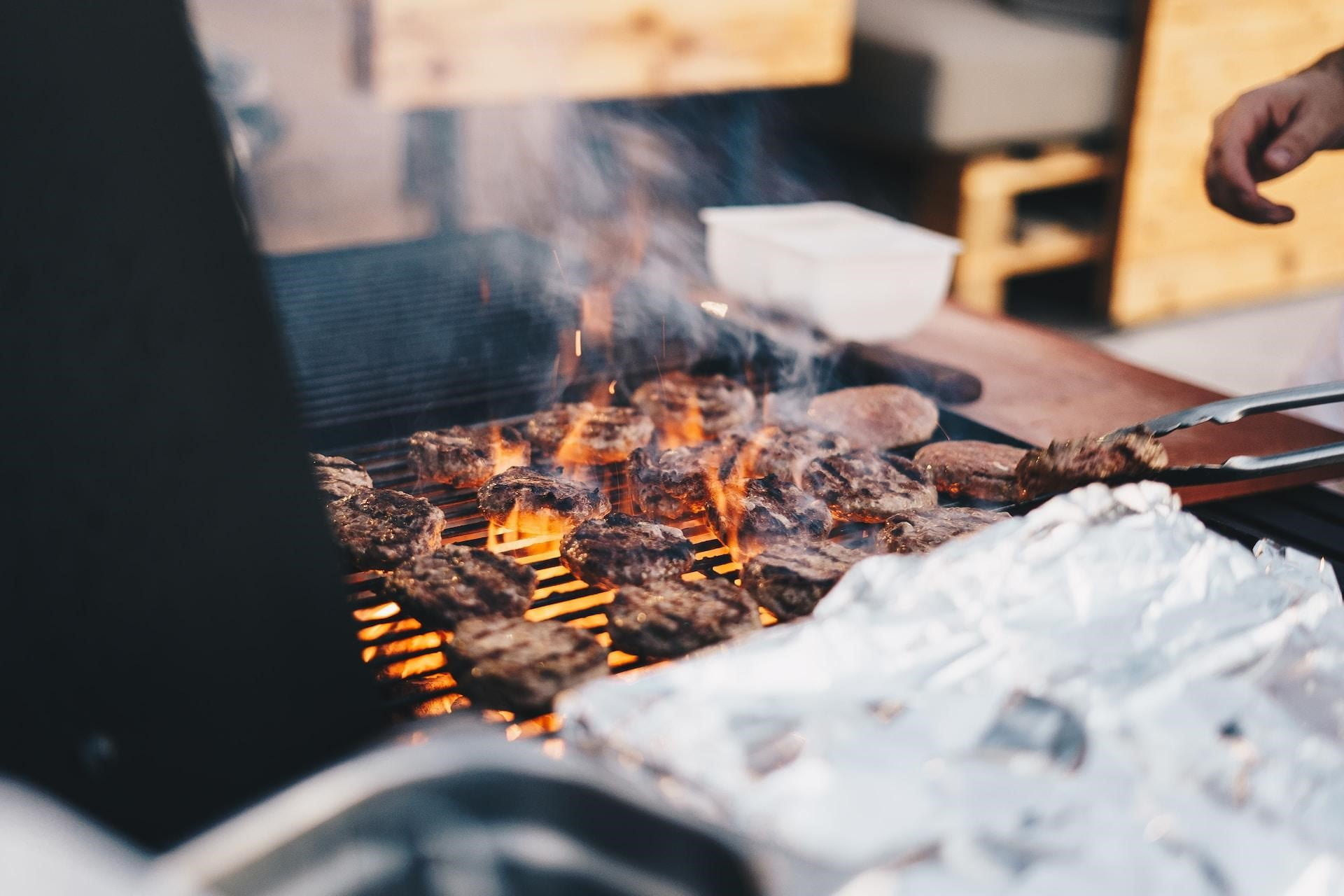 BBQs come in various shapes, sizes and styles, from the simple open grill to the smoker to the campfire-style open pit or brazier. Different types of BBQs run on different types of fuel, and the most common kinds of fuel to power up a BBQ are:
Wood
There's science behind the fantastic taste of wood-fired food: burning wood releases compounds that give off an exciting smell and fill the food with flavour. That smoky taste alone is reason enough for most people to prefer wood-fuelled BBQs, even though they do require additional preparation and maintenance. You may be aware that most bacon is smoked with hickory. Throw some hickory wood chunks beneath your grill, and you can infuse the rest of your meats with that same mouth-watering aroma.
Charcoal
While charcoal can be a little messier and take a little longer to cook with than other types of BBQ fuel, the effort pays off when it comes to the taste. Charcoal gets hot very quickly, which allows you to turn up your temperature and finish cooking your food faster. During cooking, juice from your meal drips on the charcoal, turning into steam that will add even more flavour and aroma to your meat as it sears them.
Propane or gas
Gas BBQs are easy to plug in and easy to control the temperature of, even if their pressurised cylinders are a bit big and bulky to lug around on an outing like a camping trip. Gas BBQs are easy to start, require very little maintenance, last for a long time and make your meat taste great. They're also straightforward to set up even during cold winters, which can pose a little more of a challenge for other fuel sources.
Wood pellets
Made from pressed sawdust without additives, wood pellets are simple to use, easy to ignite and burn well. While they need electricity to operate and can be a little more limited in terms of heating range than other fuel sources, they're still one of the more convenient options you can find among BBQ fuels.
Electricity
There are many BBQs that simply run on regular power. These BBQs are convenient (after all, you only need electricity to make them work), make it easy to adjust the temperature, produce no smoke and let you cook indoors. If you prefer the comfort of indoor parts of your home and have been looking into getting an inbuilt BBQ, an electric model is an ideal option.
How to Choose the Right BBQ for Father's Day
Father's Day is coming up on September 3, and the best way to decide what type of BBQ to buy Dad is to look at his personality and preferences. What's his favourite dish to cook? Is he the outdoorsy type, or does he prefer to stay inside the home? Is he happy spending hours outside cooking dishes on the grill, or does he want his food cooked quickly with minimum fuss? Maybe he's been working his magic on the grill for many years and already knows what kind of fuel he prefers to cook with, making your job a whole lot easier.
Home Fires have BBQs for fathers of all kinds, and we're sure to have one your dad will love. If you need help choosing a BBQ for Dad this Father's Day, feel free to reach out, and we can take you through which types of BBQ we think he'd prefer.
Get Your Father's Day BBQ at Home Fires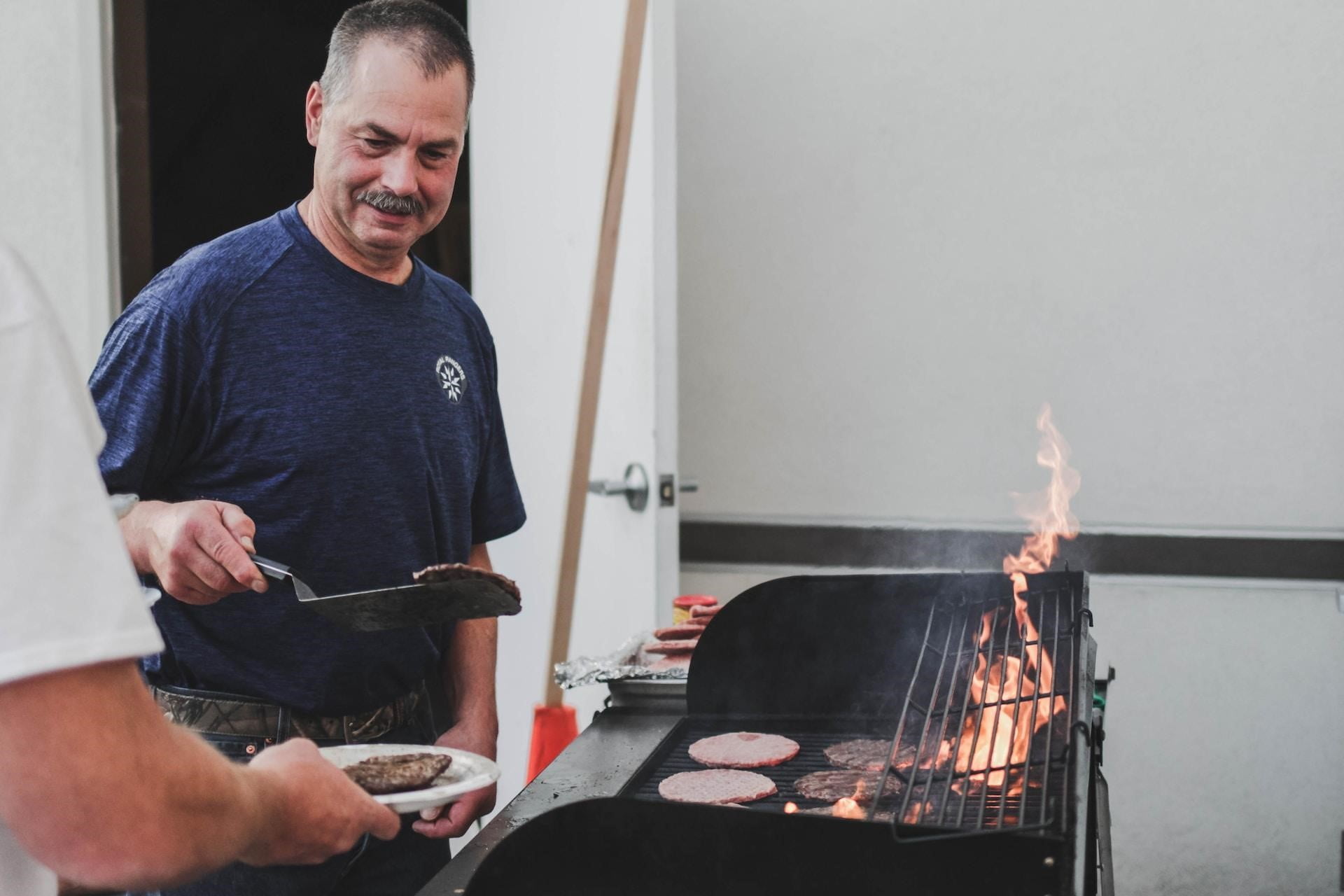 For more than 40 years, Home Fires have been providing the people of Sydney and surrounding areas with suitable fireplaces and BBQs to keep them warm in the colder months and fed all year round. Although we're known as Sydney's leading fireplace retailer, we also carry an exciting range of BBQs and smokers from highly sought-after brands like Weber, a company with a BBQ for everyone, no matter what kind of fuel you favour. Our BBQ accessories: from wood chips to BBQ seasoning to all-purpose BBQ cleaner, make the perfect accessories for your Father's Day gift.
Take your pick from leading BBQ and smoker brands like Weber, Masport, Beef Eater, Everdue and Gasmate. Our BBQs come in all kinds of different styles, from compact kettle BBQs to hickory pit smokers to elegant inbuilt models and classic burners. There's something at all price points, yet all the BBQs we stock are made from the finest-quality materials and built with a focus on both aesthetics and function.
With industry-leading service, Home Fires are here to help you find Dad the perfect BBQ and make your Father's Day fantastic. For assistance, get in touch with our friendly staff.