With El Niño being declared this year, it's no secret that this summer will be scorching. So, finding ways to stay cool is a top priority for many households. 
With the rising temperatures and humidity, the temptation to crank up the air conditioning is all too familiar. However, for budget-conscious individuals, the cost of running an air conditioning unit during the summer can be a financial burden. 
So, what's the alternative? Ceiling fans! 
This article will discuss the different types of ceiling fans and whether they can offer a cost-effective alternative to the air conditioning systems we all know and love. 
Different Types of Ceiling Fans
There is a wide range of different ceiling fans, each tailored to meet specific needs and personal preferences. 
AC Ceiling Fans
AC, or alternating current ceiling fans, are one of the most popular types as they are budget-friendly. 
These fans are powered by electric motors that run on alternating currents from the standard electrical grid. AC ceiling fans are easy to maintain and can be used with either a wall control or remote, making it that much more convenient. 
DC Ceiling Fans 
DC, or direct current ceiling fans, are one of the most energy-efficient fans on the market. 
These types of ceiling fans use a DC motor as opposed to the traditional AC motor. The DC motor enables them to deliver quality airflow while consuming very little energy, which is great for your wallet! 
Low Profile Ceiling Fans 
Low-profile ceiling fans are perfect for you if you have low ceilings in your home. 
Low-profile ceiling fans are installed close to the ceiling (with some only dropping 19.5cm from the ceiling) to provide adequate airflow without hanging too low. 
Ceiling Fans with Lights 
If you're unsure whether you should install a light or a ceiling fan over your central living area, why not choose both? 
Many ceiling fans are available with lights, which can be especially helpful in small rooms, such as bedrooms, that don't have another light fixture in them.
Many ceiling fans with lights at Home Fires come with LED lights to be more energy efficient and handle the vibration of the fan.  
Outdoor Ceiling Fans
If you enjoy dining and entertaining guests in your outdoor area, an outdoor ceiling fan is a great investment. Not only do outdoor ceiling fans look great, but they also keep you cool during the warm summer months. 
Many outdoor ceiling fans also come with lights to keep you entertaining into the night. 
Power Usage of Ceiling Fans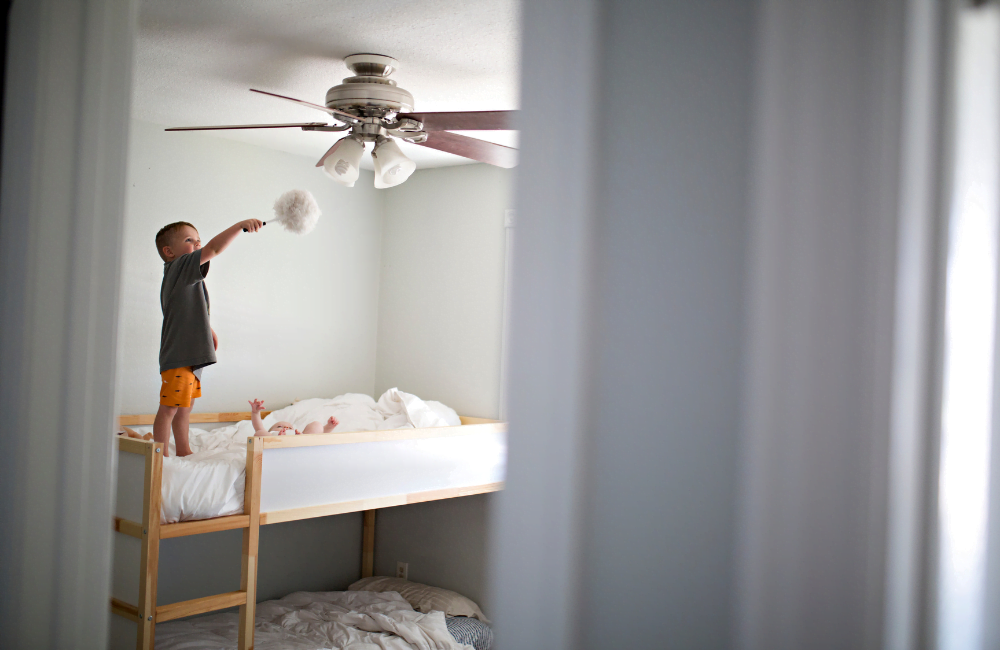 Now that you know the different types of ceiling fans, the main question needs to be answered, are ceiling fans expensive to run?
The amount of any ceiling fan's electrical consumption depends on a range of factors, such as ceiling fan type, size and speed. 
Ceiling Fan Type 
As mentioned above, there is a wide range of ceiling fans to choose from. However, the most energy-efficient ceiling fans are the ones with a DC motor. 
Ceiling Fan Size 
The rule of thumb is that the larger the room, the larger the ceiling fan needed. So, the larger the ceiling fan you have, the more it costs to run as it has a bigger motor. 
It's best to position your fan where you spend most of your time in your room. For example, if you're putting a ceiling fan in your bedroom, you want to place it above your bed for maximum efficiency. 
Ceiling Fan Speed 
The lower the speed of your fan, the cheaper it'll be. However, even when your fan is running at maximum speed, it's still cheaper to run than an air conditioning unit. 
Like most electrical appliances, a ceiling fan's electrical consumption is measured in watts. Therefore, the larger the fan or the faster the speed, the more watts of electricity it consumes. 
According to Canstar, the average indoor ceiling fan costs around 0.1c to 1.5c per hour to run, which works out to be $0.99-$10.71 per day (eight hours) if it were to be used every day during the summer months. 
Ceiling Fans Compared To Other Cooling Devices
Since the mid-'90s, the most popular way of cooling down Australian homes has been the air conditioner (61% in 2008). 
However, if you're still not sure whether you want to switch from air conditioning units to ceiling fans, take a look at the pros and cons of both cooling systems below: 
Air Conditioners 
Pros 
They allow you to maintain a comfortable indoor temperature

Use of air filters to improve the air quality of your home

The effects of AC can be felt much quicker than ceiling fans 

They can be set to a specific temperature 

They can increase your property's value
Cons
They are more expensive to run than ceiling fans (

Australians spend $2.4 billion

on air conditioning use during the summer months) 

They require regular maintenance to keep the air filters clean

They are expensive to install and repair 

They consume a significant amount of energy 

They can dry out the air, leading to dry skin and throat irritation 
Ceiling Fans 
Pros 
Cheaper to run than air conditioning units 

They are very energy-efficient 

Don't require a lot of maintenance

Unlikely to break or malfunction 

Extremely efficient in open spaces

They don't dry out the air in the room 

Most ceiling fans operate quietly 

They are easy and affordable to install 
Cons 
They don't lower the room temperature; they only create a cooling sensation 

You have to stand or sit under the fan to feel its effects 

Limited temperature control 
Cool Your House With Home Fires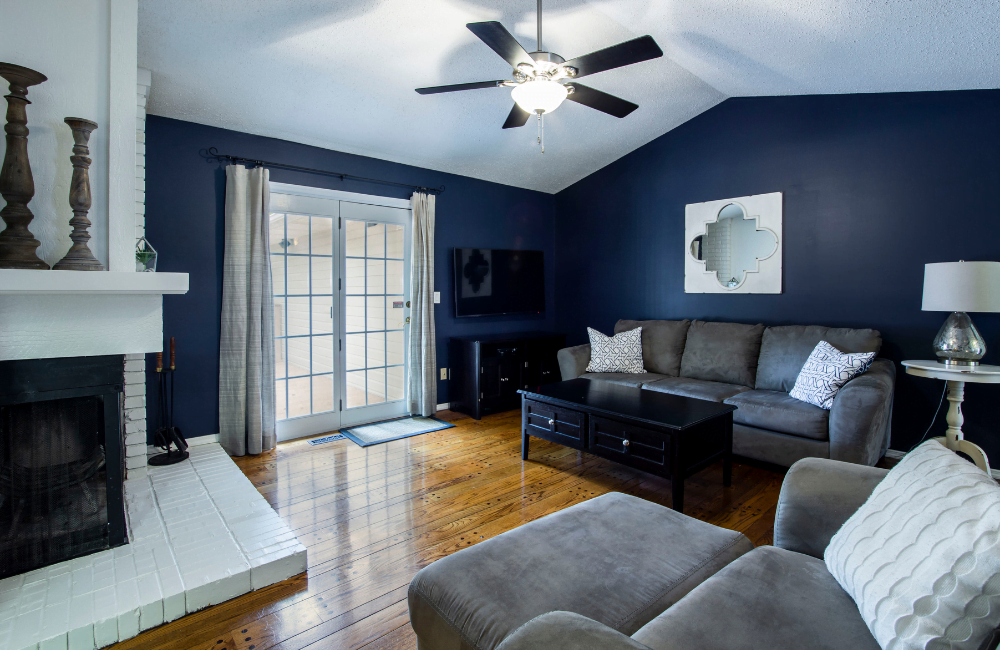 With summer fast approaching, now is the time to decide how you want to keep yourself and your family cool during the warmer months. 
So, are ceiling fans expensive to run? It all depends on the type, size and how often they're used. However, with proper selection, maintenance and usage, you can keep your running costs low. 
Due to their easy installation and maintenance, cost efficiency and energy efficiency, ceiling fans are a great way to keep your home cool this summer.
From AC ceiling fans to DC ceiling fans and outdoor fans, we have a wide range to choose from at Home Fires.
Browse our range of ceiling fans or visit us in-store to get expert advice and help make a decision on which ceiling fan is best for your home and your budget.