It's a question that people have been asking for years, are charcoal or gas barbecues better?
While each type of barbecue is great in its own right, the choice of which one to buy depends on your preferences. Do you want to cook meat that has a smokey flavour? Do you want to be able to cook food quickly and easily? These are some of the questions we'll ask in this article as well as the pros and cons of each barbecue type.
Hopefully, after reading this article you will have a better idea of what barbecue is best for you and your backyard.
Charcoal Barbecues
A charcoal barbecue is a type of grill that utilises lumps of charcoal or charcoal briquettes as the heating source. Typically, the charcoal fuel is located underneath the grill grates with wood chips and lighter fluid starting up the hot coals.
One of the main drawing cards for charcoal barbecues is that they are very versatile, allowing you to cook at a super high temperature or a very low one. However, the main thing you need to know before purchasing a charcoal barbecue is that cooking on it comes with patience, and you must have the patience to get the most flavourful results.
Benefits of charcoal barbecues
Many benefits come with owning a charcoal bbq, a few of which include:
High heat : Unlike gas BBQs, charcoal BBQs have no maximum temperature setting, meaning you can get them as hot as you want.
Versatile : Charcoal can produce both direct and indirect heat. Depending on the type of grill you have, you can grill, smoke, sear, bake and more.
Delicious, smokey flavour : When direct-heat grilling, charcoal vaporises food drippings into smokey, aromatic flavour particles that make the food taste even better!
Juicy meats : When charcoal is placed below food, it cooks it using infrared heat. This means that less moisture is lost when compared with other types of BBQs.
Cheaper : Because charcoal BBQs lack highly-priced components, such as burners and valves, they generally cost less than gas BBQs.
Disadvantages of charcoal barbecues
Like with anything, there are some disadvantages to charcoal BBQs, including:
Longer heat-up time : On average, it takes charcoal grills around 15-20 minutes to reach the proper cooking temperature, whereas gas barbecues heat up within ten minutes.
Controlling heat : It's easy to maintain a charcoal grill once it's fired up. However, it can take some time to learn how to control the temperature.
Topping up : You'll need to add more coals to the BBQ for longer cooking sessions. In comparison, a full gas canister can last for weeks with a gas BBQ.
Small size : Charcoal grills can be slightly restricted when it comes to size. They can have smaller cooking areas and no cooling shelves.
Messy clean up : Unlike a gas grill that only needs a quick scrub with a brush, a charcoal grill has to be emptied of its used ashes before it can be scrubbed clean.
Great Charcoal BBQs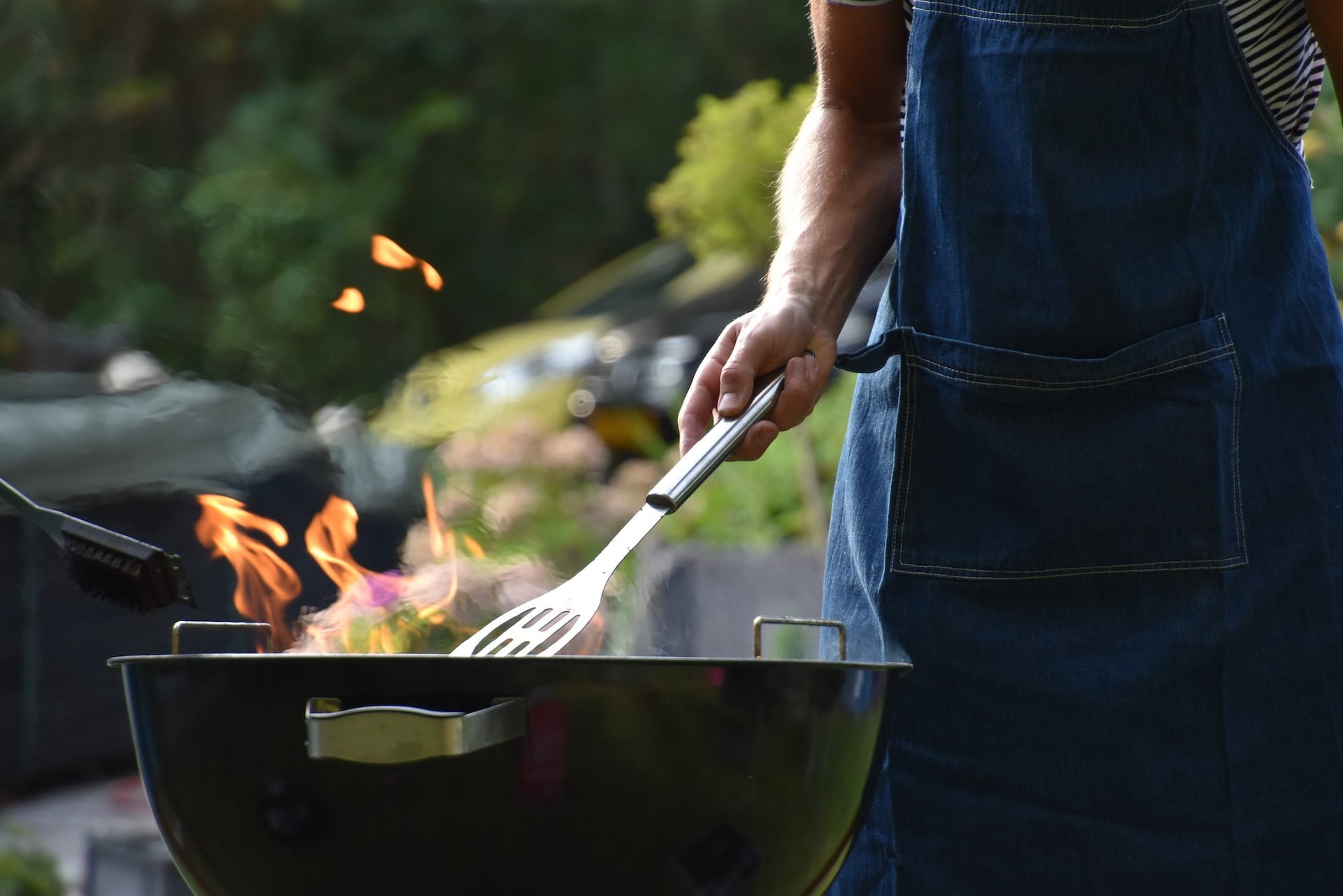 Weber 57cm Original Kettle Barbecue
This is the quintessential Weber charcoal barbecue. This classic barbecue is ideal for new users or anyone who wants tasty results easily.
Pros
Easy to use
Great features
Temperature gauge
The ultimate in hibachi style cooking, this portable charcoal BBQ provides perfectly grilled steaks or satays over glowing charcoal. This barbecue has legs that fold up to hold the lid in place when carrying, perfect for grilling on the go.
Pros
Portable
Easy to use
No-rust aluminium vents
This barbecue is fantastic for cooking a range of meats all in one go! The Hark Hickory Pit Smoker can be fuelled by charcoal or wood, or a combination of both!
Pros
Long cooking chamber allows plenty of room for a range of meats
Wood storage shelf
Adjustable damper and baffles
Gas Barbecues
A gas BBQ is a type of grill that cooks food with gas jets located under its cooking surface. These types of barbecues are typically fuelled by either natural gas or liquid propane.
Natural gas requires you to hook up your grill to your home's gas line, meaning you can't move it around easily. Adding a propane tank makes it a portable grill.
Gas barbecues are convenient, efficient and ready to cook in a shorter period than charcoal barbecues.
Benefits of gas barbecues
There are many benefits that come with owning a gas BBQ, including:
Ease of use : It only takes ten minutes for a gas BBQ to heat up and be ready to start cooking.
Accurate temperature : The accuracy of a good gas barbecue will allow you to set temperatures with precision, allowing better control of the heat.
Easy cleaning : Cleaning a gas barbecue is quick and easy; all you have to do is clean the cooking grates with a brush and wipe the outside of the BBQ with a cloth.
Made to last : While gas barbecues may be a bigger investment to begin than charcoal BBQs, their running costs are lower.
Direct and consistent heat : Usually coming from two-three sets of burners, the consistent heat allows you to sear with ease.
Disadvantages of gas barbecues
Some of the disadvantages of gas BBQs include:
No smokey flavour : When cooking on a gas grill, you can't naturally achieve the smokey flavour like you can when using a charcoal grill.
Expensive : Because of all the features that come with it, a gas barbecue is more expensive than a charcoal BBQ.
Unreliable thermometers : On some of the cheaper gas barbecues, the built-in thermometers aren't very reliable.
Great Gas BBQs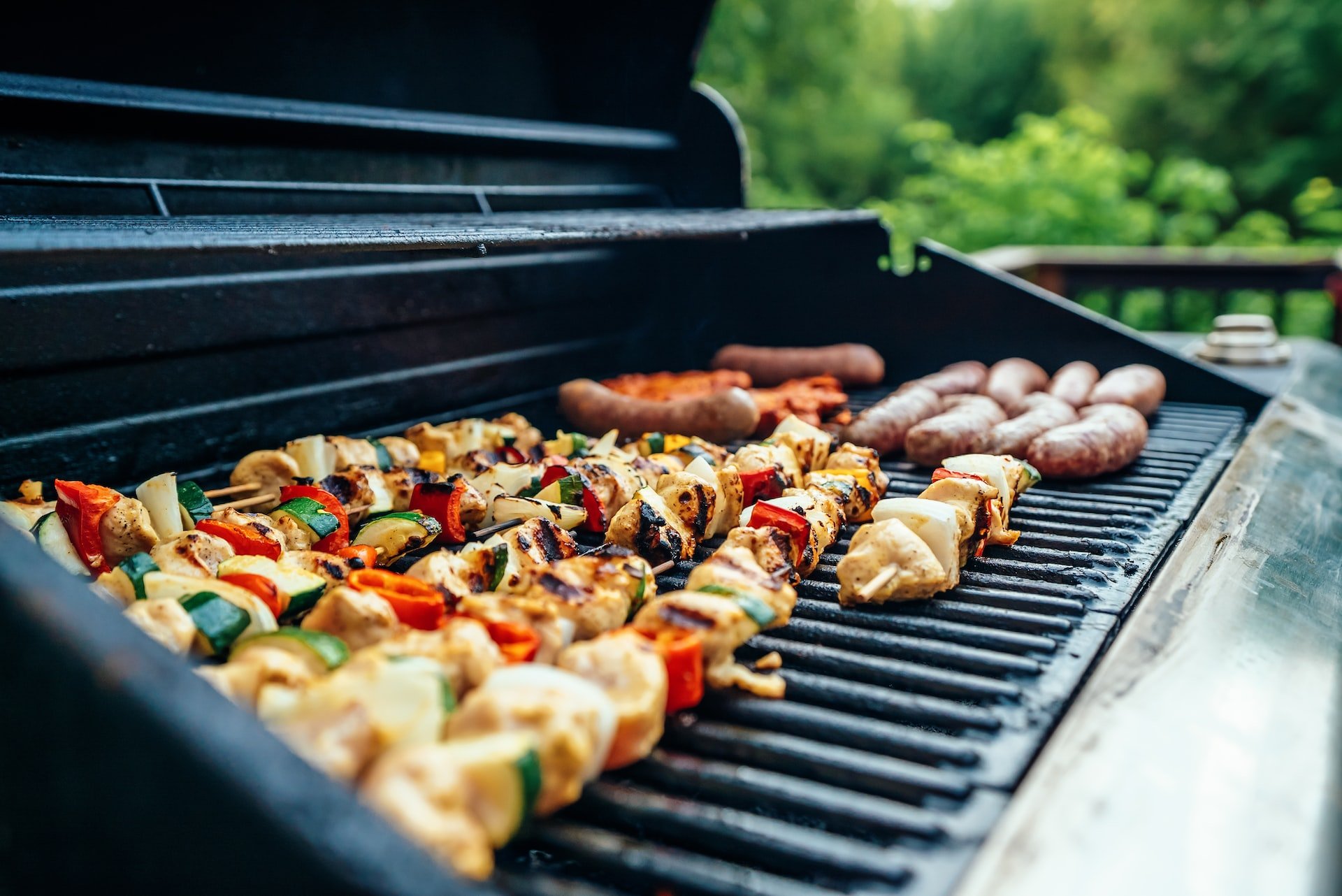 BeefEater BIGG BUGG Freestanding Barbecue
This BBQ is a must for those who love to entertain with an extra large versatile plate grill rust-resistant enamelled cast iron cooking surface. With two powerful, independently controlled stainless steel burners, this BBQ ensures superior performance.
Pros
Heat control without flare-ups
Great storage
Extra large cooking surface
With sleek, clean lines, this sophisticated barbecue offers more than skin-deep beauty. Innovation is at the core of the Masport Classic Four Barbecue turning clever ideas into useful and practical features.
Four premium 304-grade stainless steel burners
Reliable integrated ignition
Space saving roll back hood aids roasting and heat retention
Weber Spirit EX-335 Smart Barbecue
Whether barbecuing dinner while entertaining guests or simply distracted with a conversation, with this smart Weber gas BBQ, you'll never have to worry about what's going on. With the built-in Weber Connect step-by-step barbecuing assistant, you'll receive alerts to flip and serve once you're at the perfect temperature.
Pros
Integrated Weber Connect smart technology
Easily control the temperature using the three burner control knobs
Receive alerts when food has reached your desired doneness
Gas vs Charcoal Barbecues: Which is Best for You?
So, which type of barbecue is best for you? If you don't mind taking your time to cook and want to achieve a smokey flavour, then a charcoal grill is best for you.
However, if you prefer the ease of cooking and cleaning, a gas barbecue may be the better option for you.
If you're looking to purchase either a gas or charcoal barbecue, check out the range we have here at Home Fires.
With brands such as Weber, Masport, BeefEater, Gasmate and more, there are plenty of options when it comes to choosing the right barbecue for you.
Browse our range or contact us if you have any questions about charcoal or gas barbecues.