Summer, the word that sparks memories of the sun, beach and barbecues. It is the time to unveil your BBQ and start it up because it's prime grilling time. Although we suggest grilling all year round, summer is the perfect reason to experiment with grilling recipes and invite your close friends and family over to play some Masterchef.
We have the perfect summer list designed for you if you need some foodspo (food inspiration)! As the experts in barbecues and foodies at heart, the Home Fires team knows how to grill. So get to it and impress your guests with these recipes! We guarantee there will be at least one recipe to suit everyone, no matter the preferences or dietary requirements, we have you covered (and satisfied).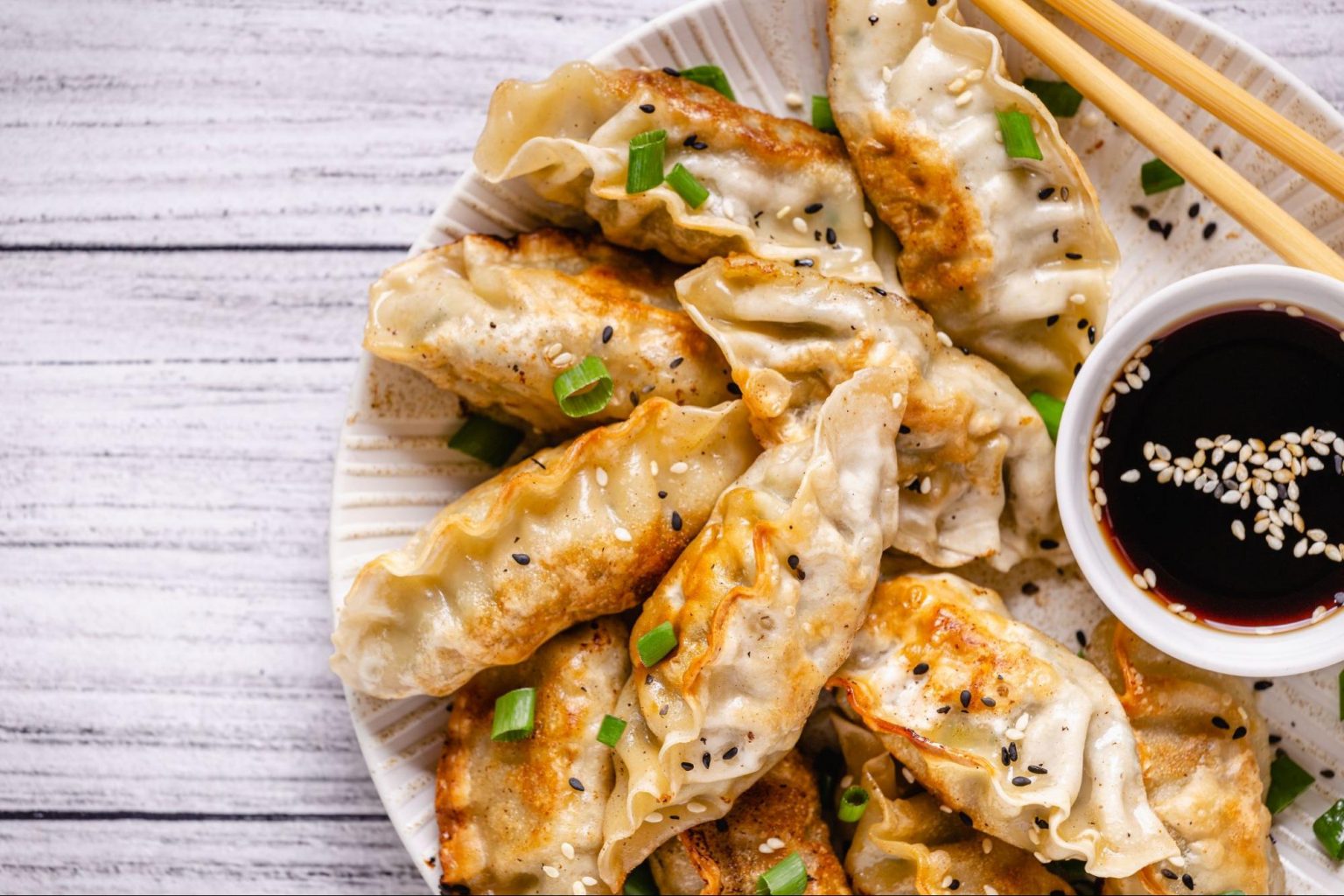 1. Barbecued dumplings
Starting off the list, we have delicious dumplings: prawn, pork or vegetable. Whether your preference is steamed or fried, the majority of us can all agree that dumplings taste incredible.
It may have come as a surprise, but you can cook dumplings on your grill! You can choose to buy premade dumplings or, if you're a master dumpling folder (or up for the challenge), you can make them from scratch! In all seriousness, they aren't too difficult to make. They'll just require a little more time if you're making them yourself. But the fresh flavours are well worth it.
Today we're suggesting the classic pork dumplings, but of course, for our herbivore friends, cabbage and ginger can substitute the meat, which is equally delicious.
Ingredients
50 gyoza dumpling skins
300g ground pork
200g cabbage
15g ginger
15g garlic
1 tablespoon sesame oil
1 teaspoon salt
1 tablespoon cooking sake
1 teaspoon soy sauce
Pepper
If you want a slightly sweeter dipping sauce, we suggest you mix a little honey in with your soy sauce. Want some spice? Add some chilli (fresh or flakes will do) instead!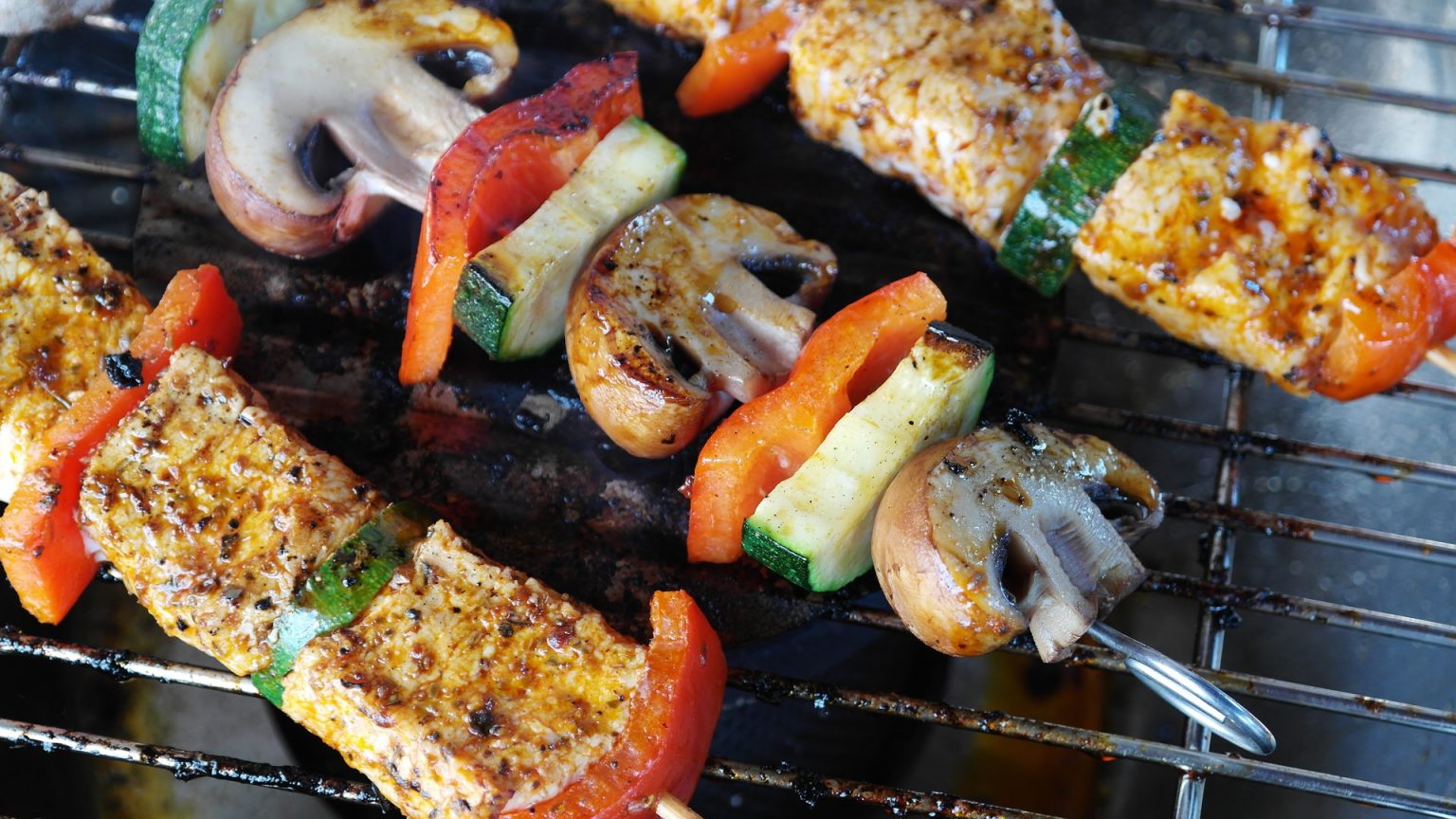 2. Souvlaki
The Greek word for small pieces of meat and vegetables on a skewer. Gordan Ramsy once controversially said Greek food was better than Italian, and we have to agree for a barbecue! These are a barbecue classic and should never not make an appearance at a BBQ event.
There is a magnitude of variations you can create too. Pork, beef, lamb, squid, halloumi and vegetables, the possibilities are endless. They also happen to be affordable and easy to make, and due to their variety, they can cater to a range of dietary requirements. Today's recommendation is calamari souvlaki because there's nothing better than fresh seafood in summer. Let this dish satisfy your guests this summer and give it a try. You'll get bonus points for serving freshly sliced lemon too!
Ingredients
600g cleaned calamari tubes, cut into 4cm pieces
3 large tomatoes, cut into 3cm pieces
2 red capsicums, seeds removed, cut into 3cm pieces
2 tbs finely chopped flat-leaf parsley leaves
1 tsp dried chilli flakes
Lemon wedges, to serve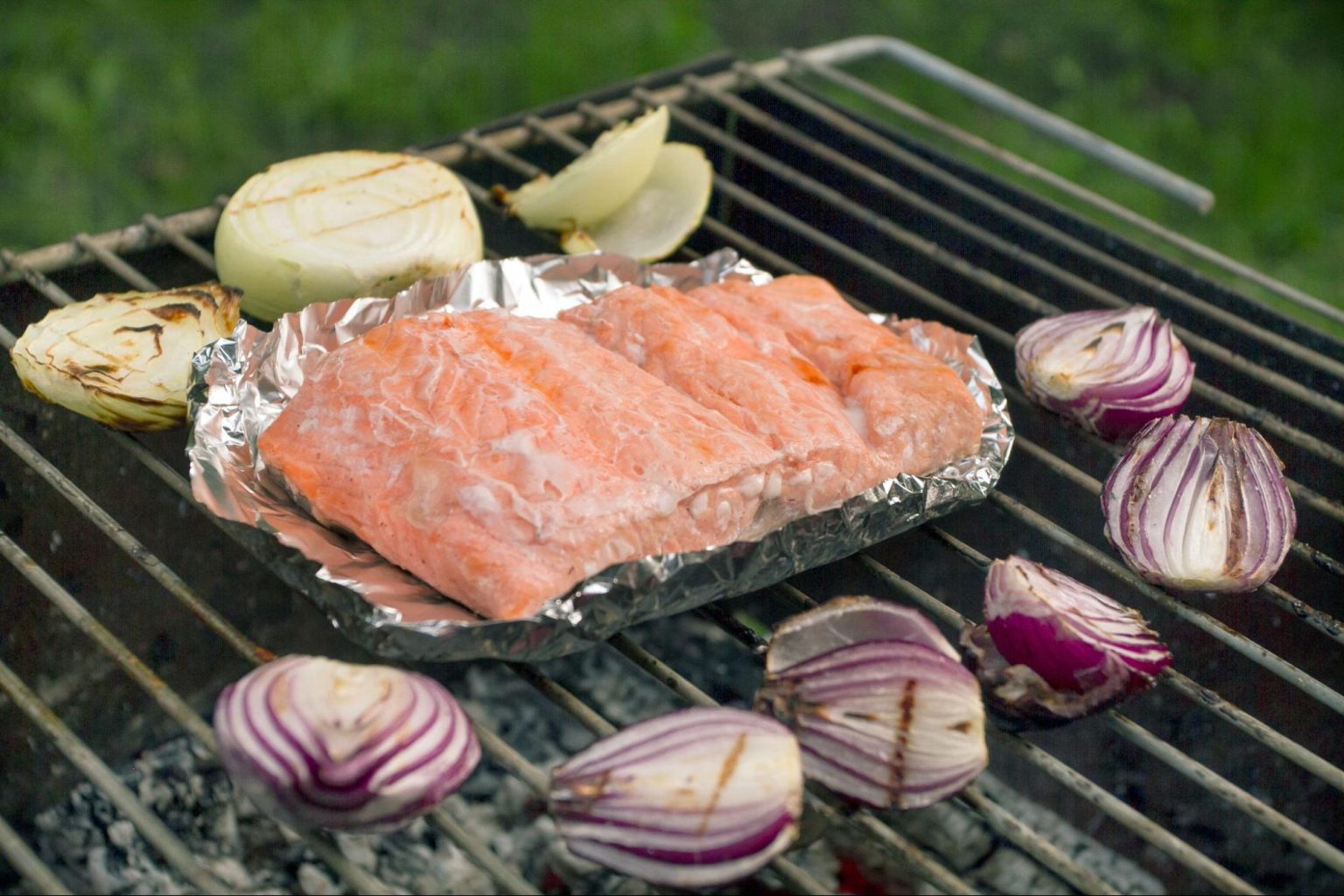 3. Salmon
It's no secret if you want to impress your guests as well as spoil your tastebuds, the way to go is to choose seafood! There's an array of seafood you can choose from, but our favourite to recommend is salmon, especially if you are grilling it. It's also good to know that salmon has grown in popularity over the years, so it's likely to be a crowd-pleaser!
Ingredients
680g of salmon (boneless with skin removed)
3 cloves minced garlic
3/4 teaspoon kosher salt
1/4 teaspoon freshly ground black pepper
1 small bunch of fresh dill (divided)
1 medium lemon (plus additional for serving)
2 tablespoons melted unsalted butter (or canola oil or olive oil)