Cooking meals on the barbecue is a quintessential Australian summer activity. Summer is the time when it's warm enough to eat outside, thus bringing out the trusty barbecue.
There is a great debate on whether charcoal or gas BBQs are better. However, this article will discuss whether electric or gas barbecues are better. We will break down the pros and cons of each to help you determine which type of barbecue is best for you and your needs.
Electric Barbecues
Of the three types of barbecues (electric, gas and charcoal), electric barbecues are the least traditional. However, they've become more popular over recent years as they've gained a reputation for being the healthiest and easiest way to grill.
Unlike gas BBQs, electric grills only require an outlet to work. All they need is to be plugged into the wall or an extension cord, and they heat up in minutes. The barbecue heats up from a heating element that usually sits below a ridged metal cooking surface. They have a thermostat to allow you to alter the cooking temperature very accurately. However, basic models only have a low, medium and high setting. 
Electric barbecues come in various sizes, from countertops to large outdoor set-ups.
So, now that you know what electric BBQs are and how they work, what are the pros and cons?
Pros of electric barbecues
Some of the benefits of owning an electric barbecue include
No need to buy or store fuel
Relatively cheap to purchase, run and maintain
Light and easy to move and transport
Simple to clean as they don't get as dirty as gas or charcoal grills
Heats up faster than gas or charcoal barbecues
Straightforward temperature control
Healthier than other barbecue options
Safer than other types of grills
Cons of electric barbecues
Require an electricity supply, so cannot be used during a power outage or in areas with no electricity connection
Small cooking surfaces
Doesn't provide the same smokey flavour as a charcoal or gas grill
Can increase electricity bills if used regularly
Best Electric Barbecues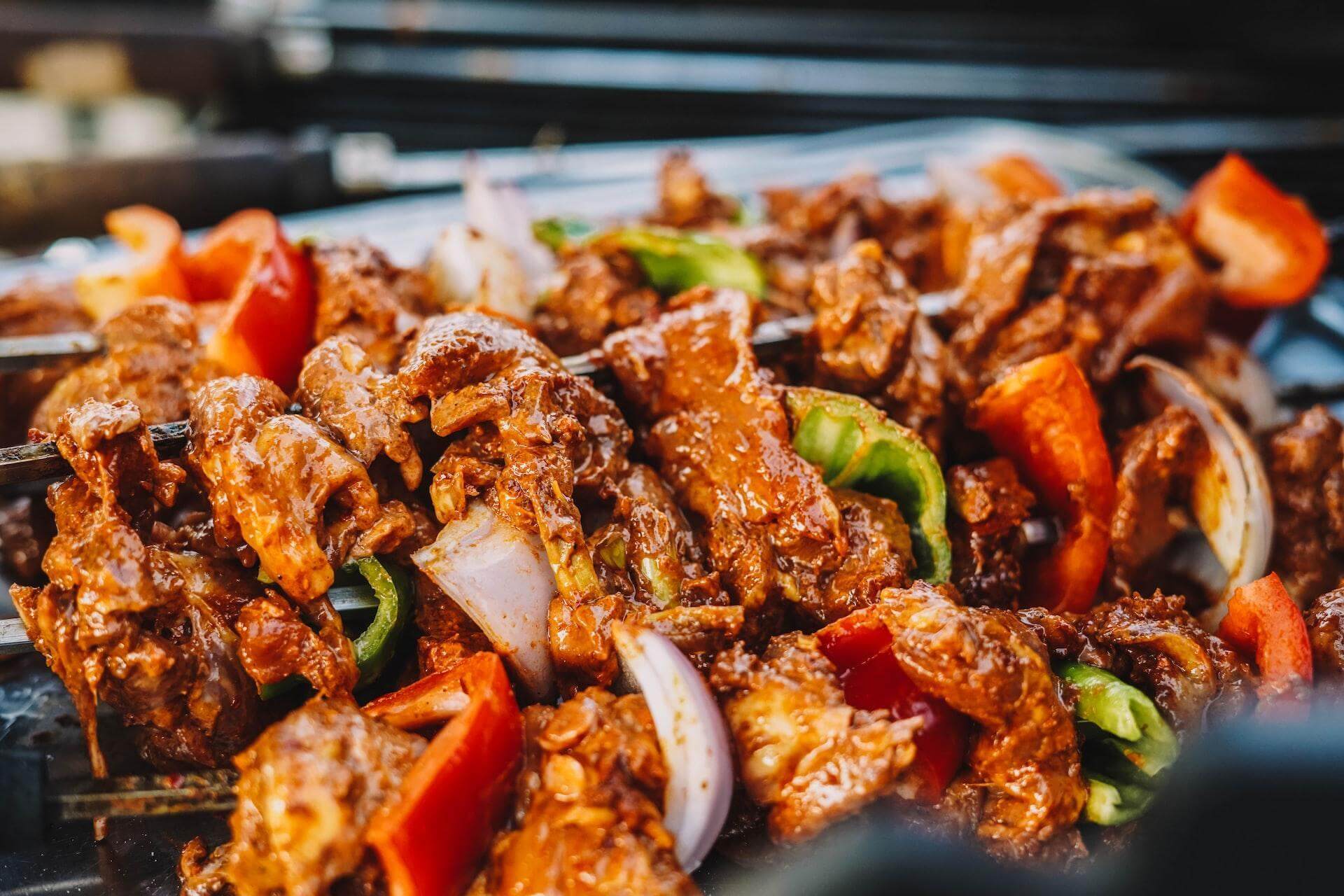 Two of the best electric BBQs we have on offer at Home Fires include
The Weber Pulse features everything you need from a traditional barbecue, with the simplicity and convenience of electrical power.
Uniquely integrated with the Weber iGrill smart technology, the Pulse 1000 allows you to measure grill temperatures and track the progress of your food as it cooks on your smart device.
Some of the benefits of this Weber electric barbecue include
Porcelain-enamelled, cast iron cooking grills
Cast aluminium lid and body
Electronic temperature control
Status indicator light
Aluminium heat retention liners
The Weber Pulse 2000 offers everything the Weber Pulse 1000 does, with a few extra features.
Some of the benefits of this Weber electric barbecue
Dual zone barbecuing
Digital thermometer with LED display
Power button with integrated RCD safety function
Aluminium heat retention liners
Gas Barbecues
Alongside charcoal barbecues, gas barbecues are the most common type of barbecue perfect for grilling meats. 
Powered by natural gas or propane, gas BBQs produce a strong, hot flame that sears meat like charcoal barbecues. 
One thing that makes gas BBQs great is the available add-on features, including rotisserie set-ups, side burners, smoker boxes and more.
Pros of gas barbecues
Some of the benefits of owning a gas BBQ include
More features available than electric barbecues
Gives the food a more authentic barbecue flavour
Cooks food quickly
Heats to cooking temperature fast
Quick and easy to clean
Cons of gas barbecues 
Propane tanks can be dangerous
Large and cannot be portable if connected to a natural gas line
Can be expensive to buy gas
Can require more maintenance
Best Gas Barbecues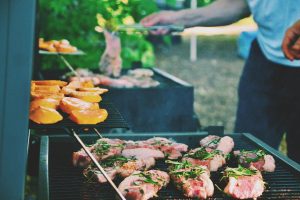 Some of the best gas BBQs we have on offer at Home Fires include
BeefEater Bugg Black Freestanding BBQ with Trolley 
The BeefEater Bugg Black BBQ boasts two powerful, independently controlled stainless steel burners to ensure a superior barbecue experience every time.
Some of the benefits of this BBQ include
Extra large cooking surface
Dual temperature control
Easy to clean
Allow diecast handle and integrated thermometer
This barbecue is a classic, boasting four stainless steel burners, side burners, a cabinet for storage and more. If you're looking for a hardy, classic barbecue that gets the job done every time, then the Masport Classic Four Barbecue is for you.
Some of the benefits of this BBQ include
Reliable integrated ignition
Temperature gauge for controlled cooking
Vitreous enamel cast iron grill and hotplate
Roasting rack that provides additional room
If you love hosting friends and family at your place, this three burner barbecue will do the trick. With a spacious cooking area, you can cook plenty of food on the go, and the open cart allows you to keep your tools and equipment within arm's reach.
Some of the benefits of this BBQ include
Three stainless steel burners
Two porcelain enamelled cast iron cooking grills
Fixed commercial grade thermometer
Heavy duty porcelain coated cast iron hotplate
Gas or Electric: Which Barbecue is Best for You? 
So, now that you know how electric and gas barbecues work and their pros and cons, which type is best for you?
If you are looking for a BBQ that is lightweight, easy to use, cooks quickly and provides a healthier taste, then an electric barbecue is for you.
Suppose you want a BBQ that provides the quintessential barbecue experience while allowing you to cook multiple types of meat at once and provide the classic barbecue flavour. In that case, a gas barbecue is your best choice.
Buy Gas & Electric Barbecues at Home Fires
Owning a BBQ in Australia provides plenty of excuses to have friends or family over to cook up a delicious feast.
With so many different types of barbecues on the market, you can have peace of mind knowing we have the best of the best at Home Fires.
Whether you're looking to buy a gas or electric barbecue, you can find one to suit your needs and budget. Browse our range of barbecues or contact us for more information.