Spring is known as the season of new beginnings. It's the time of year when the weather starts to warm up again, and you feel the first traces of summer in the air. It's also a popular time of year to tackle those big cleaning jobs that are easy to neglect most of the time. As summer approaches, it's the ideal time to clean your BBQ grill.
Your BBQ needs a proper cleaning at least once a year, regardless of what kind you have and what type of fuel it runs on. A good BBQ clean removes bacteria and chemicals from your grill, keeps it looking new and shiny, helps to extend its lifespan, and means fewer parts to repair and replace down the line. One of the biggest benefits, though, is food that tastes better and fresher, without the built-up residue of past meals impacting the flavour. Take a big bite out of a sausage, lamb chop, chicken burger, corn on the cob, or anything else that takes your fancy, and savour the taste of summer days and family fun.  
But first, there's the matter of how to clean a BBQ. What's the step-by-step process? What tools do you need, and how do you look after your BBQ over the long term?
As Sydney's leading BBQ specialists and a company that's been supplying BBQs to NSW residents for 40+ years, Home Fires knows BBQs. If you have any questions, we're more than happy to answer them.
Here's a quick guide on how to spring clean your BBQ grill to get ready for a summer to remember.  
BBQ Cleaning Equipment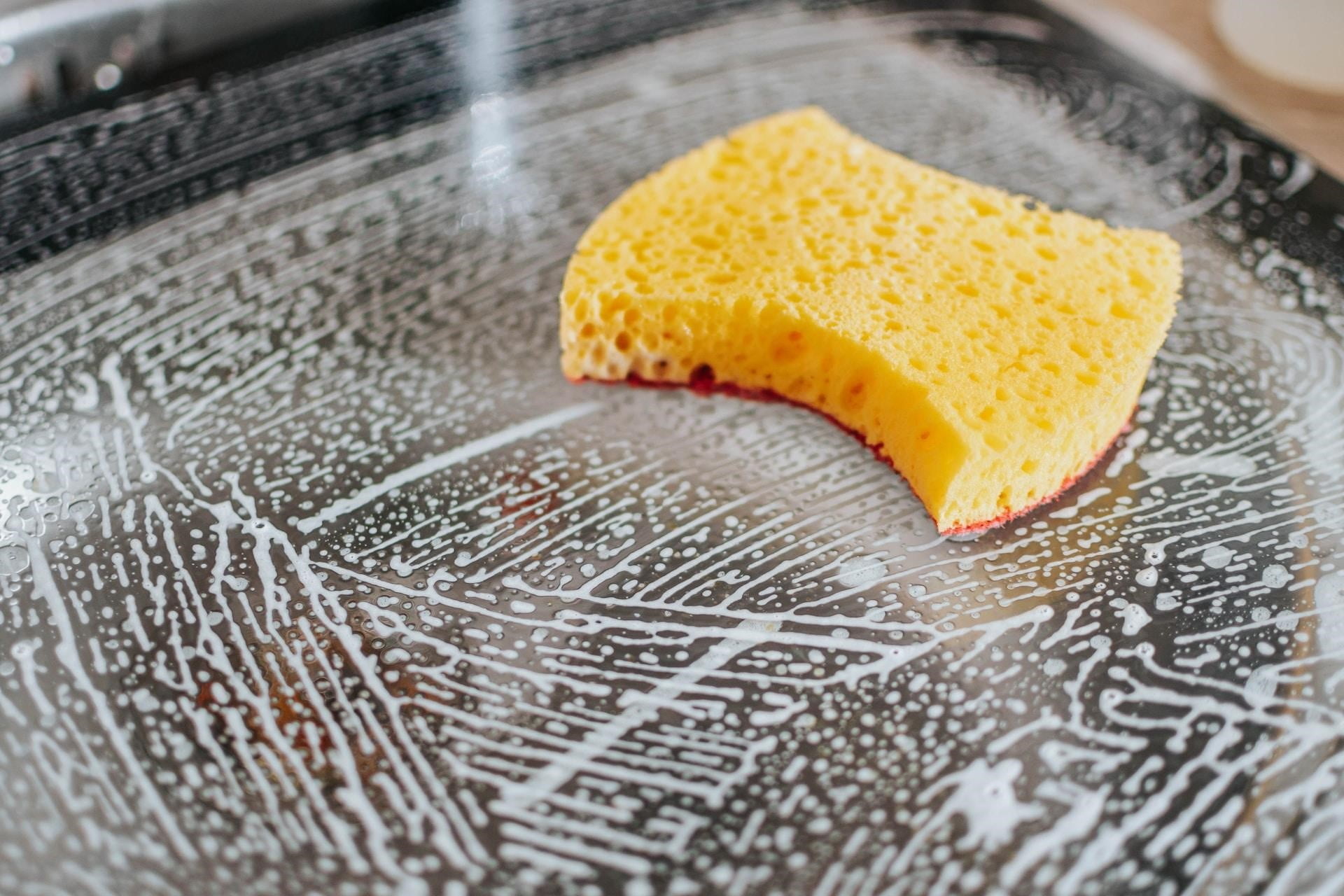 You may have all the equipment you need to clean your BBQ lying around the house already. While there are plenty of tools and specialty cleaners out there, most of the time, you only need a handful of essentials.
But just in case a trip to the shops is in order, here are some items you may want to reach for:
A scraper

Long-handled wire brush/wire bottle brush

Steel wool

A bucket

Rubber gloves

Scouring sponges

Vinegar

Baking soda

Rags

Paper towels
Avoid using chemicals when you clean the BBQ grill as they can give your food an off-putting taste.
How To Clean Your BBQ
Here's a brief guide on how to clean a BBQ so it's clean and ready to use this springtime. This is only a summary – there are various ways to clean a BBQ grill depending on how thorough you want to get and the materials and cleaning products you prefer to use.
Turn the BBQ off
Before you start, make sure the BBQ is off and disconnect it from the power source. If you have a gas or propane BBQ, remove it from the gas bottle. Remember to store gas bottles safely.
Clean the inside
If you can, remove the grills and the drip tray so you can easily access the inside of the grill. Scrape the fat and debris from the drip tray and discard it in a biodegradable plastic bag or foil tray. Wipe away any excess fat and wash the drip tray in hot, soapy water.
Use a scraper to remove the build-up on the bottom pan and body of the BBQ. You can use paper towels for the oil and a shop vac to clean any bits of food at the bottom. There's a special BBQ degreaser available for the job, but elbow grease often works just as well.  
Clean the grates and hotplates
You can soak the BBQ grills in warm, soapy water or even use a different solution like vinegar or baking soda mix. Let them soak for around 30 minutes (you can time this while cleaning the inside of the grill). Then take them out and clean the grates. Steel wool or a wire brush can work well for removing stubborn grime. Just make sure you wipe them down thoroughly afterwards to avoid wire bristles turning up in your food later on. Paper towels are handy for drying hotplates.  
Reassemble and apply the finishing touches
Once everything is clean and dry, put your BBQ back together. Spray the grates and hotplates with a coating of vegetable oil to protect them from rusting. If your BBQ is made from stainless steel, giving it a spray with some white vinegar mixed with water makes for a nice touch.
It's a good idea to let any residual cleaning products burn off before you put food on your grill. Once you've reconnected to the power source, fire your BBQ up and let it run for at least 20 minutes before you put any food on it.
BBQ Maintenance Tips
 How can you keep your grill in good working order? Here are some BBQ maintenance suggestions:
Preheat your BBQ grill every time you turn it on to clean and disinfect it.

Brush the grates to remove food debris and give yourself a clean surface to work on each time.

After you remove your food, turn the grill to maximum temperature to burn off the remaining oil and fats from the food.

Remove the cooking grates and clean them on both sides every eight uses. Clean the metal barriers between the grates and the burners as well.

Spring clean your entire BBQ, grill, and all, at least once a year.
The BBQ Experts: Home Fires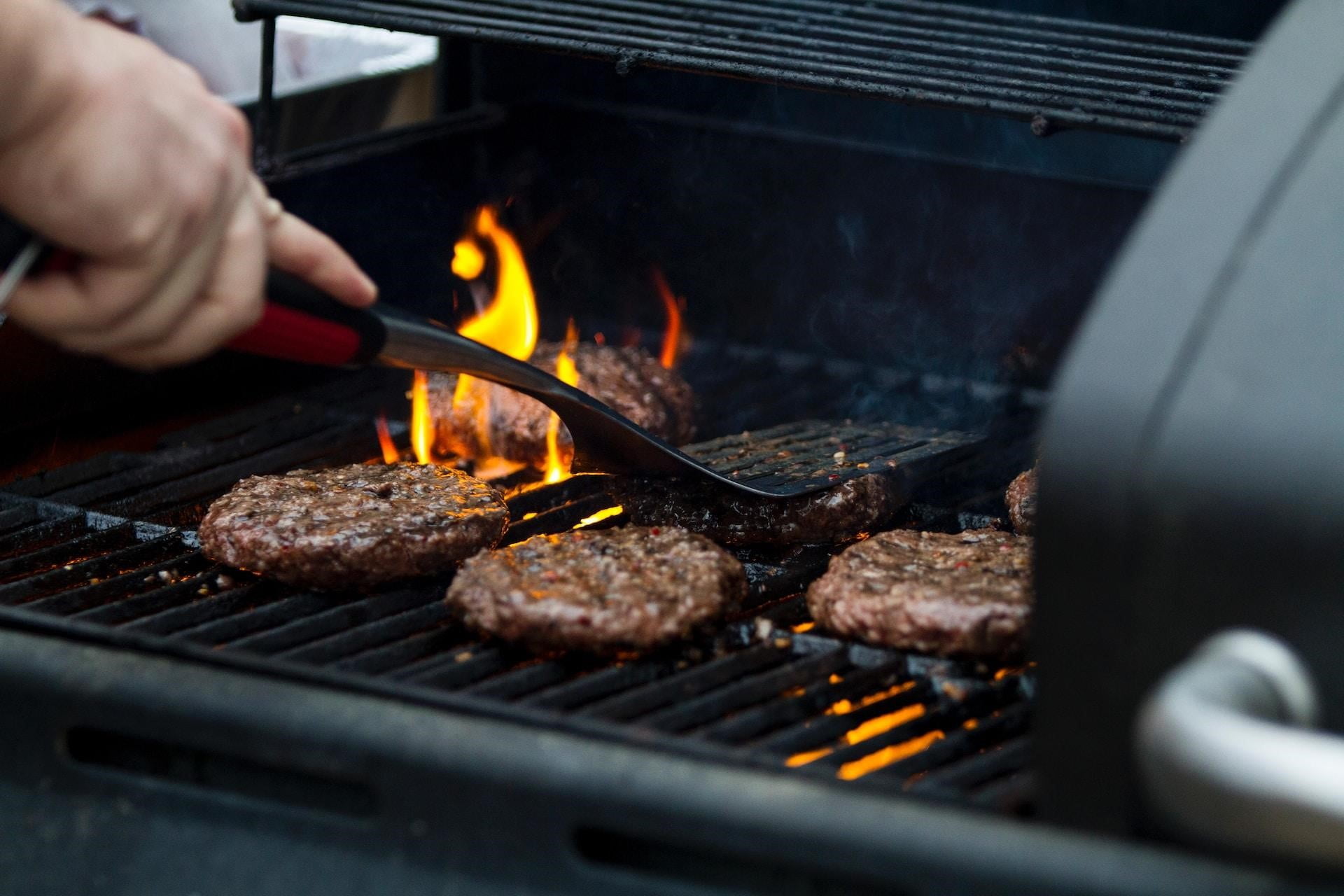 Home Fires can draw on our decades of experience to help you find the right BBQ for your home and guide you through the process of cleaning and maintaining it.
We gather the leading BBQ brands under one roof and offer you BBQs in shapes, sizes, and styles of all kinds.
We also help you accessorise your BBQ with outdoor kitchen items like bar fridges, kitchen modules, side burners, and range hoods.
We stock a range of BBQs and BBQ-related products from Weber, one of the leading and most popular companies in the business. From wood chips to BBQ cleaner to dishes and wok, we have something for everybody from the Weber range.
With the best prices guaranteed, 24 months of interest-free and expert advice, Home Fires can help you find the right BBQ and clean your BBQ grill to the highest possible standard. To get started, contact the Home Fires team.