Summer will be back before you know it, and there's never a bad time of year to prepare your outdoor area by installing a ceiling fan.
Australia is well known for its scorching summers. In Sydney, average summer temperatures range from 19 to 26°C, with humidity reaching as high as 65%. 
As families gather together to celebrate Christmas and summer holidays, Australians try to cool off in many ways: air conditioning, indoor fans, spending time in the pool or flocking to the beach. Yet there's another way to stay cool when entertaining guests, catching up with relatives or just enjoying your living space: outdoor ceiling fans.
Exterior fans are a cool change for your pergola, patio, back deck, veranda, porch, sunroom or any other outdoor living area. They're a low-cost and energy-efficient way to keep you and your family comfortable, even on the most sweltering days, as you fire up the barbeque, tuck into some snacks or just enjoy the great outdoors.
Unlike regular indoor ceiling fans, which aren't designed for outside environments, outdoor ceiling fans are made of durable materials that withstand elements like wind and rain. They also have stronger motors for more effective airflow out in the open. But it's important to choose the right type of outdoor ceiling fan, which is one of the topics this article delves into.
So which fans are the best outdoor ceiling fans for your house? That depends on the climate and conditions of your outdoor living space, how much air the fan needs to move, what looks best with the rest of your décor, and your own personal taste. Home Fires offer the best ceiling fans on the market for both your outdoor and indoor areas.
What Conditions Will the Fan be Exposed to?
Before you choose an outdoor fan for your patio or other living space, it's important to consider what kind of conditions it will be operating in. While outdoor ceiling fans are made to withstand the great outdoors, there are a few risk factors that make it necessary to choose the best ceiling fans for your areas carefully.
Rain 
If your fan is in a place where there's some level of direct exposure to rain, the best ceiling fan for you will be a wet-rated one. Wet-rated outdoor ceiling fans are often made from special ABS plastic and tightly sealed so as not to allow water into the electrical elements.
Close to the ocean/risk of rust
Living close to the sea is a true blessing in summer. But you might be justifiably concerned about salt spray rusting your ceiling fan. Fortunately, coastal-rated ceiling fans are salt spray tested and built from materials built to withstand ocean winds, making them the best outdoor ceiling fans for those who love to live by the seaside.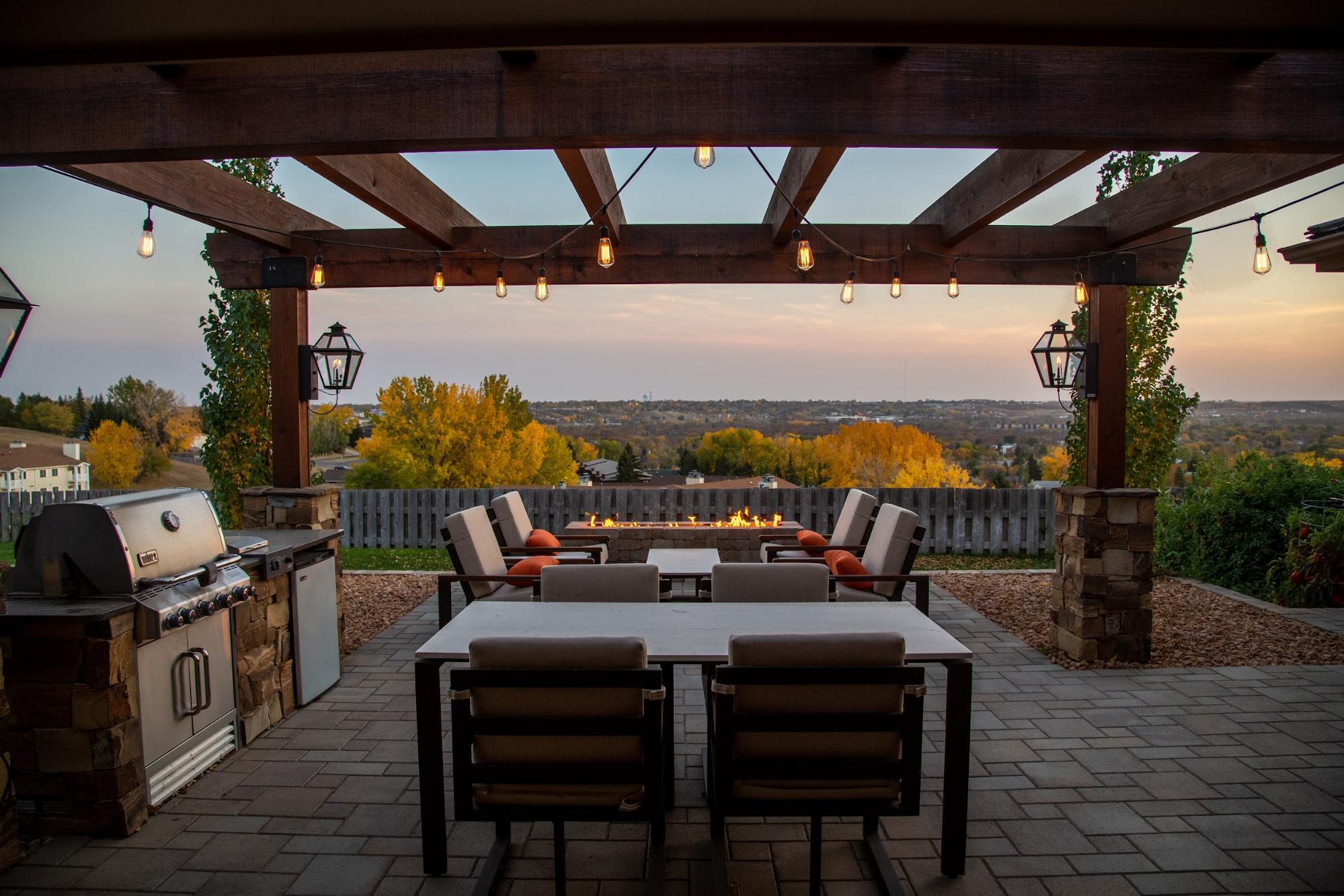 Moisture and dampness 
if you live in a particularly damp or muggy area but your outdoor ceiling fan isn't directly exposed to the rain, a damp-rated fan is the best outdoor ceiling fan for you. Unlike wet-rated ceiling fans, damp-rated ceiling fans aren't equipped to handle direct contact with water and are better for environments like covered patios, laundries and bathrooms.
Undercover
If your fan is fully undercover and protected from the elements, for example, in a sunroom or on a porch with a generous overhang, the choice is yours. Home Fires offer the best outdoor fans for patios, porches, pergolas and countless other undercover areas.
How Much Air Does it Need to Move?
How big is your outdoor area? It's a good idea to measure how many square feet your outdoor space takes up, as a fan that's too small or too big won't circulate the air effectively. 
Professionals like Home Fires can help you to select a fan that's appropriate for the size of your space. It's also worth considering what kind of airflow you want to create. In Australia, it's pretty standard to need a high-powered fan with a high airflow that cools you down quickly on the hottest days. Depending on the environment you want to create, though, you may prefer the feel of a soft breeze. A standard fan moves around 9000-10,000 cubic metres of air an hour, but some outdoor ceiling fans are much more powerful!
For the best quality airflow, there should be at least 12 inches between the ceiling and the fan blades, and the fan should be eight or nine feet off the floor. There are outdoor ceiling fans on the market for all manner of ceilings from low to high, sloped to vaulted.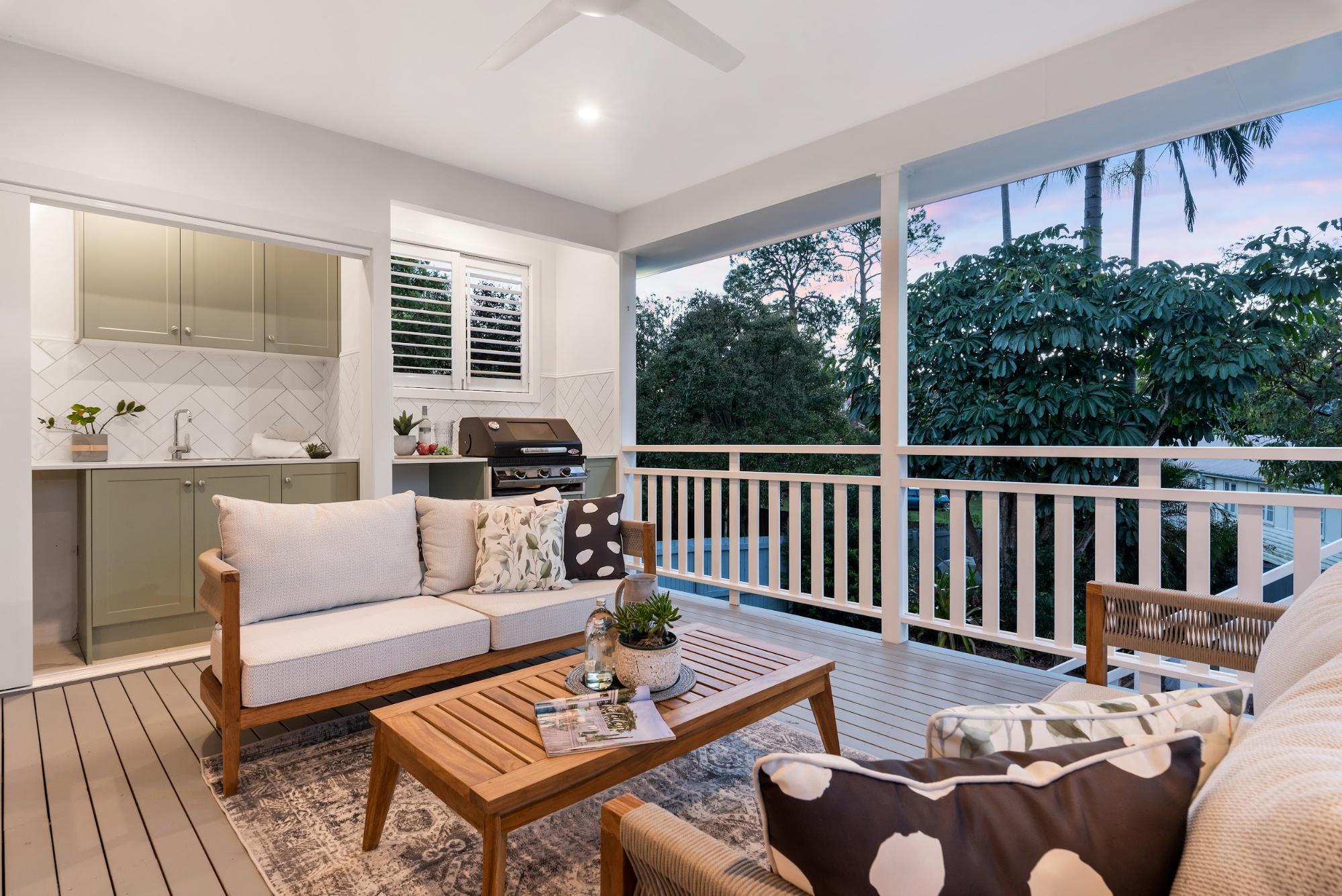 What Style Decor Will it Need to Match?
Your personal style and the overall look and feel of your décor is a worthy consideration when selecting the best outdoor fan for a patio or other al fresco living area. 
Choose a colour and a design that's in keeping with your space's existing aesthetic, whether that's minimalist, modern, tropical or luxurious. Whether you plan to entertain guests often or you're just fond of a harmonious-looking space, selecting the best ceiling fan often includes taking into account the room's sense of style.
Ceiling Fans
Ceiling fans are an effective low-cost way to keep cool in summer in both indoor and outdoor locations. They allow a steady and even air distribution throughout your abode while being good for the environment and having a lighter impact on your electricity bill.
Home Fires offers ceiling fans from leading brands like Martec, Mercator and Hunter Pacific in various styles, colours and price ranges. Whether you're after something subtle or something that makes a bold statement, we offer the right style for your home.
Get Outdoor Fans at Home Fires
For the best ceiling fans on the market, designed to suit your style and living space, contact Home Fires. Indoors or outdoors, we have the right styles and models to keep you and your family cool throughout this summer and into the future.