Aussies love to get away in summer: road trips, camping trips, beach holidays. Whether you're hanging out with friends in a caravan among the great outdoors or playing backyard cricket with the family on Christmas Day, chances are there'll be a barbecue. Maybe you'll even be the one in charge of the grill?
If you're planning to hit the road, you need a BBQ that you can pack up and put in the boot of your car. 
Luckily Home Fires has the best portable BBQs for your summer trips, whether you plan to use them in the campground, at the beach, in the park or at a relative's house. These portable gas BBQs, camping BBQs and fold-up BBQs cook your food perfectly. They're just right for every occasion, from an al fresco meal for two to playing host to an entire extended family. You can prepare mouth-watering meals with minimal effort, with barbecues that fire up the first time every time and leave your cuisine thoroughly cooked and bursting with flavour.
The best portable BBQs Home Fires have for your summer getaways include
Weber Baby Q Q1000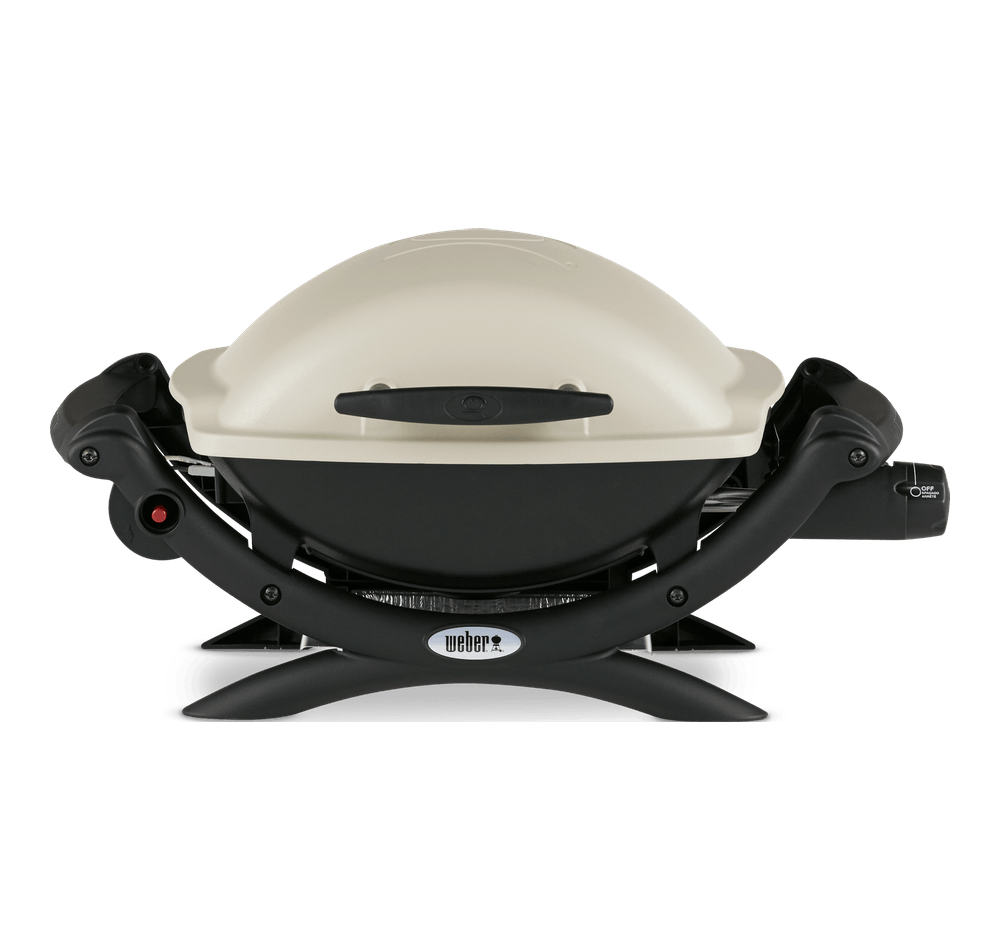 Price: $359.00.
The Weber Baby Q is more than just a BBQ. Using accessories like the warming racks and drip pan transforms this little unit into a fully-fledged convection oven. 
While it still grills snags and steak to perfection, it can also handle an entire roast chicken, pizzas and even cakes, muffins and puddings. You can use it to feed the whole family dinner and dessert. 
Pros
Directly above the cast iron cooking grills is a protective roof section that prevents fat and juice from falling onto the flame. The air circulates between the meat, the fat falls onto a disposable tray, and you can cook without worrying about flare-ups. The unit cooks with the lid on, preventing splattering of fat and stains.
Cons
Due to its compact size, those who want to cook more food at once may prefer a bigger BBQ.
Weber Baby Q Premium Q1200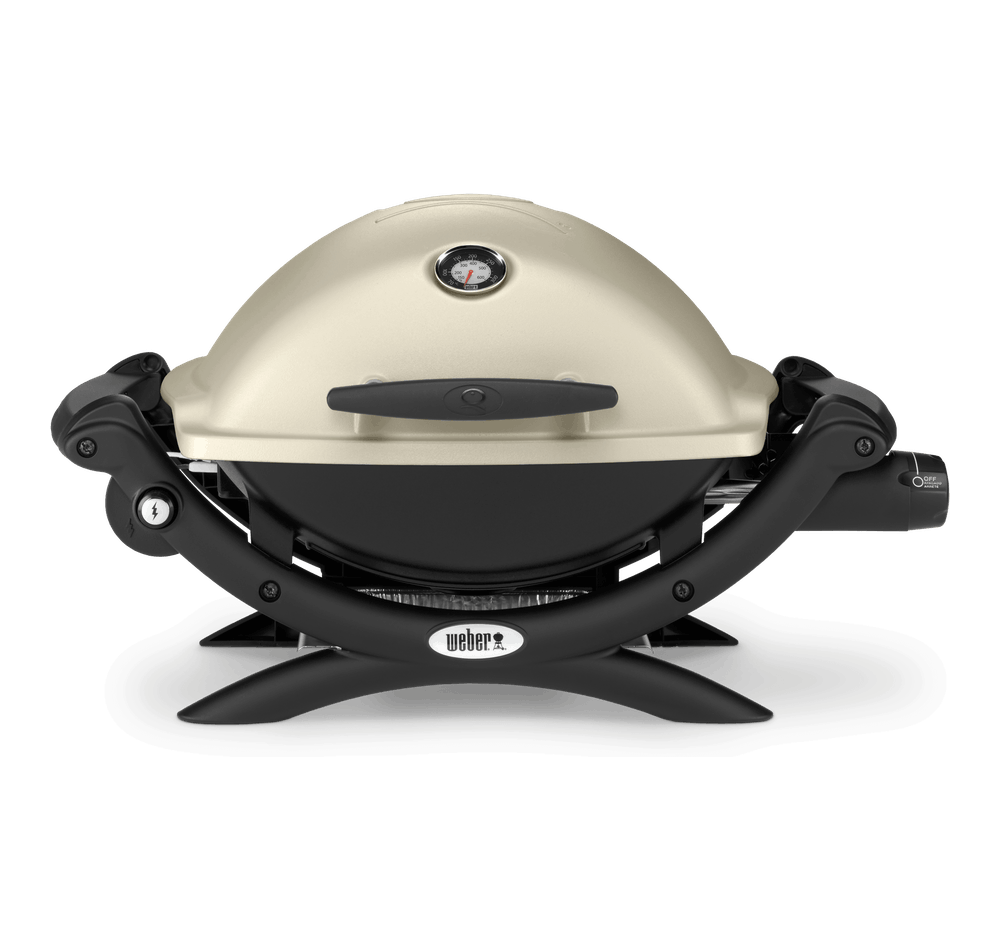 Price: $369.00.
The Weber Baby Q Premium 1200 is the Baby Q's slightly larger counterpart, with some upgrades and a little more space for only $10 more than the Q1000. Versatile, highly transportable and great for travelling, it's truly one of the best portable BBQs on the market and is in very high demand.
Pros
The Premium 1200 also has a protective roof section and lid-on cooking. There are some key differences between it and the Q1000, including an electric ignition system and lid thermometer.
Cons
Like its counterpart, the Premium Q1200 is also small. Also, like its counterpart, some may find it a chore to clean.
Weber Q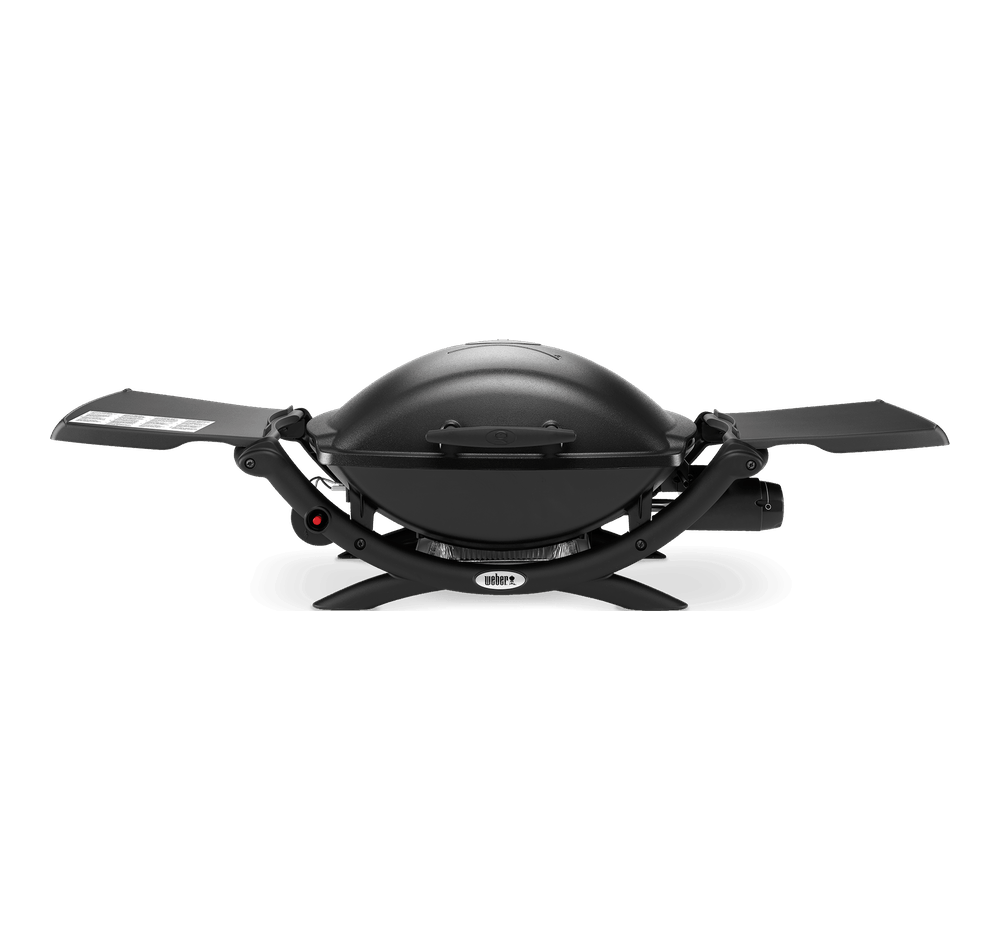 Price: $499.00.
Compact, powerful, modern and stylish are just some words that describe the Weber Q. 
The Weber brand makes excellent portable gas and camping BBQs, and the Q is no exception. Available in both LP and Natural gas, this little unit can do a lot with its small size, including cooking up a feast for the family.
Pros
The Q has many attractive benefits that make it one of the best portable BBQs on the market: rust-resistant cast iron cooking grills, an easy-to-read infinite burner control knob, a durable aluminium lid and body and a 12.7 megajoule per hour output.
Cons
Like the rest of the Weber range, the size is small and cleaning it may not be fun.
Beefeater Clubman 4 Burner Freestanding BBQ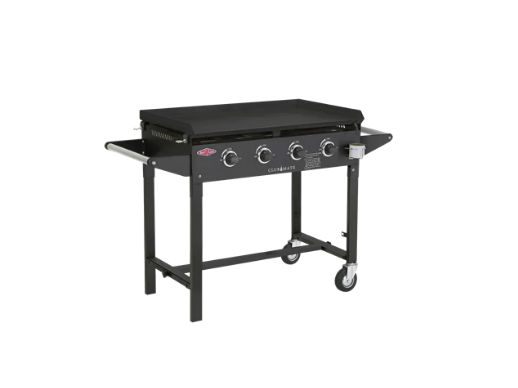 Price: $799.00.
Cooking for a large group of people at a big family or sporting event is a breeze with this freestanding BBQ from Beefeater. The Beefeater Clubman 4 Burner is made for outdoor cooking and all kinds of foods and weather conditions. With its convenient folding legs and generous cooking area, you can pack it up and take it anywhere.
Pros
On top of all the space you get for cooking, the Clubman has a weather-proof lid, a front grease cup, high output burners and a sturdy trolley. It's also very reliable and fires up with no dramas.
Cons
The large size and legs may make it a little harder to transport around than a smaller cooker. Also, it's at the upper end of the portable BBQ price range.
Beefeater BIGG BUGG Freestanding BBQ with Trolley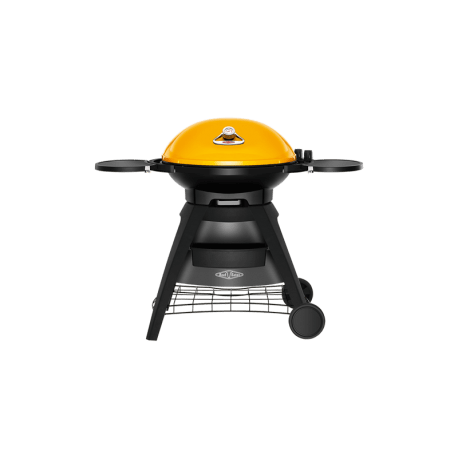 Price: $999.00.
The BIGG BUGG is another big winner from the Beefeater range and a BBQ that guarantees precise and perfect results for your cooking. A versatile cooker with an extra-large plate grill, the BIGG BUGG is another solid choice for people who love to entertain and are likely to find themselves with a big group to cook for over the holidays.
Pros
The BIGG BUGG is an all-around excellent model BBQ with several benefits. An Integrated Quartz Start ignition means this BBQ fires up the first time, every time. Two independently controlled stainless steel burners ensure a powerful performance in a large cooking area. Dual temperature control guarantees evenly distributed heat without flare-ups, while the integrated thermometer lets you keep an eye on the results. With a robust trolley, a spring assist hood and easy storage, this BBQ is built to last the years.
Cons
A price tag that is pushing the $1000 mark. It's still a good deal, but it probably wouldn't be the first choice for someone on a very tight budget. Also, some may prefer a smaller-sized BBQ model that's a little more compact and easier to transport.  
Get Your Portable BBQ From Home Fires  
Here at Homes Fires Sydney, we offer a range of BBQs and outdoor cooking equipment: camping BBQs, portable gas BBQs, inbuilt BBQs, pizza ovens and outdoor kitchen units. With a range of premium brands available, we want to ensure our customers get the best possible deal. And if you can't afford to pay the full price right now, we offer PayPal, Zip and AfterPay options.
Looking for the best portable BBQs to make your summer sensational? You can browse all our BBQs here or contact us for further information.