There's something comforting about a traditional wood fireplace in winter: the crackle of logs on the open flame, the soft glow it casts across the room. It sets the right tone for a cosy night spent with family or friends watching TV, playing board games, telling stories or toasting marshmallows. Wood fireplaces add a rustic touch to even the most modern household and remind you that it's often the simple things that bring the most contentment.
But what are their other benefits? With electric and gas fireplaces on the market, why should you choose a wood one?
This article explores some of the benefits of wood-burning fireplaces and why they're the best choice for many households.
No matter which type of fireplace you decide to buy, Home Fires has the right one for you. We're Sydney's leading retailer of fireplaces, including wood fire heaters, electric, gas, outdoor, free-standing and inbuilt models. Shop all the major brands under one roof and get some expert advice while you're at it.
Different Types of Fireplaces 
While fireplaces come in many shapes and sizes, most are still powered by one of three materials: wood, gas or electricity.
Wood: The most traditional fireplaces, these units run on the burning of logs and kindling. You must be prepared to buy or chop your own firewood if you want one.   
Gas: Like some ovens and stoves, these models run on gases such as natural gas or propane. You can start them with the push of a button for an instant welcoming homestyle atmosphere.
Electric: Electric fireplaces are easy to use, requiring no gas or wood to get started and leaving no mess. These days they usually come with realistic flames and ambient crackling sounds, too, for a fireside experience that feels authentic.  
Which model you should go with depends on your personal preferences and needs. But we think there are some very strong benefits of wood-burning fireplaces.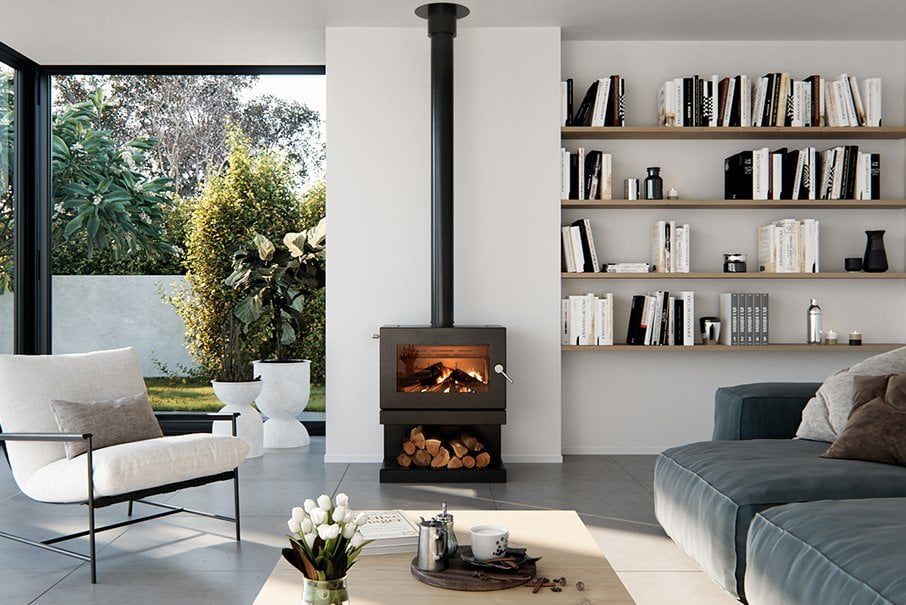 Benefits of Wood Fireplaces 
Heat quality 
Wood fire heaters are an excellent way to heat your house without ramping up your power bill. They warm the room the way sunlight warms the earth: with radiant heating. 
Rather than just warming up the air, radiant heating will warm the wall house, even the floor beneath your feet. Many wood fireplaces also use fans and/or heat panels to distribute the air more efficiently.
Natural focus point 
With their rustic aesthetic, the cosy feelings they invoke, and the heat they provide, wood fireplaces are a natural focal point for your home. When people walk into your living room, your fireplace is likely to be the first thing they'll notice, and the right fireplace can be the most charming part of any lounge. Like TV sets, fireplaces are objects that people naturally want to gather in front of, and there's a reason the concept of the "fireside chat" is so appealing.
Browse our extensive range of both in-built and free-standing wood fireplaces, and you're certain to find one that suits the look and feel of your lounge room. This applies whether your style is modern, minimalist, country, something entirely different or a real mixed bag.
Reduced power bills 
Rising costs are hitting Australians hard, with many feeling the pinch of high power bills. According to News.com.au, one Canberra homeowner was so shocked to receive a $2000 power bill that he had a wood fire heater installed. And inflation isn't stopping any time soon. Luckily one of the most effective ways to cut down your electricity bill is to install a wood-powered fireplace.
In Australia, energy bills tend to be the most expensive utility bills; during winter, up to 40% of energy use is related to heating. Wood fireplaces are a simple, effective means of cutting a huge chunk of cost from those bills.
But wood fireplaces don't just reduce your heating expenses. As you'll see when you read the next point, they also provide an opportunity for you to leave the lights on less!
Natural lighting 
One of the biggest benefits of wood-burning fireplaces is their look and feel. Part of that look and feel comes from the fact that they're a natural source of light for the room. They light up a room without you having to flick a single switch, and their gentle, ambient glow is the very definition of "mood lighting". The atmosphere they provide is perfect for romantic nights at home.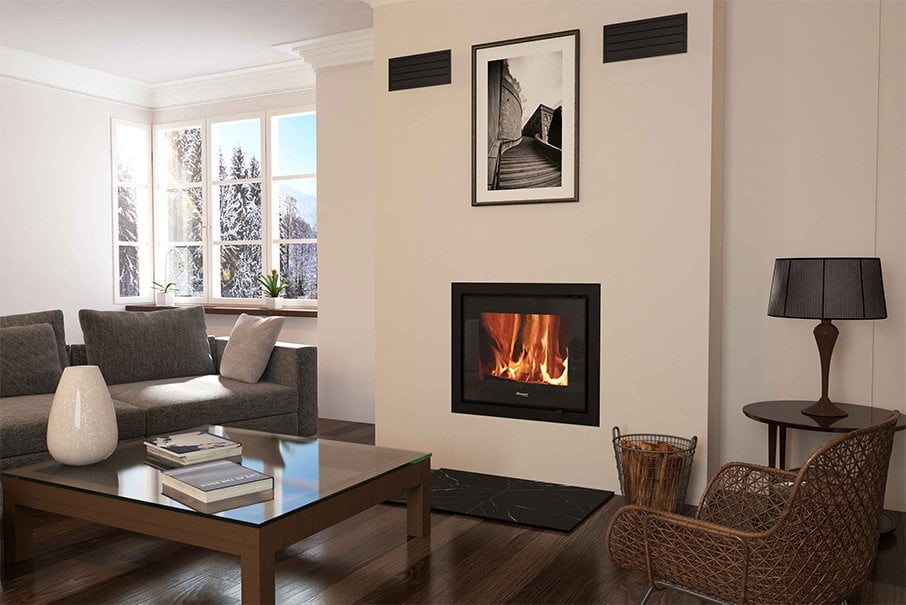 Environmentally-friendly 
As well as helping you save on power bills, wood fire heaters can reduce your carbon footprint. Sustainably grown wood is a renewable resource. Any C02 released into the air is re-absorbed by sapling trees to complete the carbon cycle. Burning wood in a fireplace also produces less carbon than using fossil fuels in your home.
To reduce your impact on the environment, it's essential to choose the right firewood. The best quality firewood is dry instead of moist, has been exposed to the elements and is often older than the lower quality kind.  
Low maintenance 
While wood fireplaces require a little bit of maintenance, they're reliable sources of high-quality heat that don't demand a whole heap of upkeep. They're not subject to electrical faults, aren't affected by power outages, won't require expensive repairs and can be kept running for decades with a little bit of checking and care on occasion. A wood fireplace is like a friend who's a giver rather than a taker: you'll be glad you welcomed one into your home.
Warm Up Your Home with Home Fires 
If you want to warm up your home with a wood fireplace, look no further than Home Fires.
We have a wide range of wood fireplaces available. You can browse our fireplaces here or contact us for more information.