Unbeatable heat quality, the comforting sound of a crackling flame and reduced power bills: there's a reason traditional-style fireplaces have stood the test of time. While electric and gas fireplaces offer their own wonderful benefits, an inbuilt wood fireplace remains a popular way to keep your whole family warm during the coldest winter months while evoking the feeling of cosy simplicity.
As winter approaches, you may be looking for a cost-effective way to keep the chill at bay and thinking of investing in a fireplace. An inbuilt wood fireplace has a down-to-earth, rustic charm that creates a sense of nostalgia. Yet Home Fires' wood fireplaces are also modern, chic, and make use of the latest developments in technology and will look great amongst your décor.
In this age of endless choice, there must be reasons for the enduring appeal of traditional wood fireplaces. As Sydney's leading BBQ and fireplace specialist, Home Fires are here to demonstrate how an inbuilt wood fireplace can enrich your own home and life, as well as suggest some of the best inbuilt wood fireplaces in Sydney and nationwide.
What Are In-Built Fireplaces?
As the name suggests, in-built fireplaces are built into the wall and part of the house itself. Often they have mantels above them which can be subtle and small or elaborate and ornate. Many modern built-in fireplaces opt for no mantel for a sleeker, more minimalist look.
Freestanding fireplaces are the opposite of in-built fireplaces. They're easier to install, with no changes to the house's structure required and few of the considerations that come with in-built wood ones. So with plenty of choices out there, why should you choose an inbuilt wood fireplace in Australia? It turns out there are some very special qualities to in-built wood fireplaces besides the aesthetic.
Benefits of In-Built Wood Fireplaces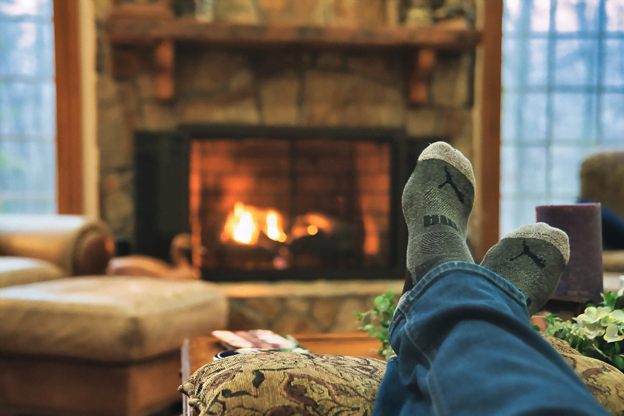 The quality of the heat
An inbuilt wood fireplace warms your house the same way that sunlight warms the earth. The name for it is radiant heating and it involves more than warming up the air. Radiant heating focuses on heating your entire house including the floor you stand on.
Lower energy bills
The cost of living is high. For many people, the moment they look at their latest electricity bill is when it hits them like a slap in the face. As up to 40% of Australian households' energy use in winter is related to heating, it makes sense to reduce your expenses by burning wood.
Natural lighting
With a fire illuminating your living room, there's a natural source of light and no need to flick the power switch on every time you enter. Best of all, it's a soft type of lighting with a warm and friendly glow.
Natural focus point
When people wander into your living room, your wood fireplace tends to be the first thing they notice. It's also a natural place to want to look when you're gathered in there together. Wood-burning fireplaces also give off a nice aroma, adding an extra special touch to your quiet evenings together.
Cost-effective
In-built wood fireplaces not only save you money on power bills, but they also cost less to run than other types of fireplaces like gas ones.
Light during power outages
Have you ever suddenly lost power in your home and had to go racing for torches and candles in order to find your way around? A wood-burning fireplace means that kind of stressful situation is less likely to arise.  
Very little maintenance
Wood fireplaces don't require excessive amounts of care. The main task you need to keep on top of is regularly disposing of the ashes once they've cooled down (usually in a few days). If you're wondering how to safely get rid of the ashes, there are some useful guides online.
Environmentally friendly
Although they release smoke into the air, wood-burning fireplaces are actually better for the environment than you might expect. Wood is a renewable resource and unleashes fewer carbon emissions than other materials like coal or fossil fuels.
Increase the value of your house
If you're planning to sell your home at some point down the line, a traditional fireplace is one of those features that potentially allow you to command a higher selling price.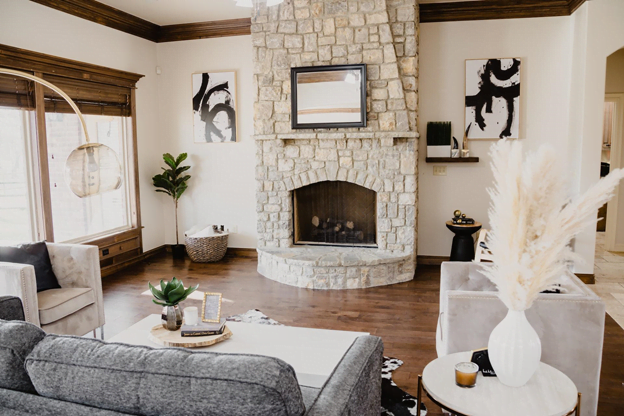 Where to Buy Wood Fireplaces
One of the easiest and most convenient ways to buy an inbuilt wood fireplace in Australia is to look at the range on the Home Fires website.
With an extensive selection of inbuilt wood fireplaces in Sydney, there's sure to be an inbuilt wood fireplace that suits your home. Need some suggestions?
A powerful and reliable model of a fireplace with enough grunt to heat up multiple rooms of your home at once. Manufactured in New Zealand, the Masport Inverell harnesses the awesome power of dual flexible ducting to simultaneously reach different areas of the house.
The Stratford CF is a modern-looking wood fireplace that maximises both comfort and functionality. If you enjoy the visual appeal of a roaring fireplace, you'll be captivated by its extra-large clean face glass. Its design is sleek and minimal enough to match modern décor and its power is impressive too, with a heating environment of 240 sq. m.
If you want size and spectacle, the Nectre N900 is our biggest heater yet and showcases the flicker of flame in all of its visceral beauty. It's also versatile, available not only as an in-built fireplace but as a freestanding model capable of livening up your outdoor social events. With a three-speed remote-controlled fan, it's a handy unit and a worthwhile addition to any Australian home.
And we have many more kinds of in-built wood fireplaces to choose from. A trusted Australian brand for more than 40 years, Home Fires offers benefits like the best prices guaranteed and 24 months interest-free.
Expert advice is another one of our specialties. Contact our team to find out more and to get some guidance in choosing the right inbuilt wood fireplace for your home.