As winter draws near and the weather in Sydney grows colder, the idea of a fireplace becomes more alluring. There's a timeless, down-to-earth appeal to the thought of spending chilly nights gathered in the living room with your family, cosy and warm in front of a crackling open flame. But while it's a blissful dream, there are challenges involved with installing a traditional fireplace that for many potential customers are difficult to overcome. Your home may not be the kind of house that can support a fireplace, and an installation requiring professional masonry can cost upwards of $20,000. So what's the solution? An electric fireplace in Sydney is the best option.
An electric fireplace offers the sight, the sound and, most importantly, the warmth of a traditional wood-burning one, but without the hard work, mess, or expense. There are several benefits to buying an electric fireplace in Australia, as you'll see from this article. The most important question to ask is which electric fireplace is best for you.
As Sydney's leading BBQ and fireplace specialist, Home Fires is used to warming up the residents of NSW. If you're looking for a quality fireplace, you're in the right spot, with gas, wood, electric and outdoor fireplaces to choose from. Yet there's a fair bit to consider when deciding which electric fireplace is best for your home: whether it complements the environment, which room it will go in and whether the heat output is right, and whether it can reach a power supply, among other factors.
Which electric fireplace is the best for your situation? These Home Fires models are favourites among our customers. Take a quick look for some ideas and inspiration.
What is an Electric Fireplace?
There are three main types of fireplaces: wood, gas and electric. Each of them runs on a different material and each of them, of course, has its pros and cons.
Electric fireplaces have one immediately obvious advantage: they heat up a room with the press of a button. They work in a simple fashion: drawing in cold air, warming it up with a heating coil and releasing it back into the room with a fan.
with the press of a button. They work in a simple fashion: drawing in cold air, warming it up with a heating coil and releasing it back into the room with a fan.
What about the flames? While electric fireplaces can emulate the look (and even the sound) of wood-burning ones, the flames are typically projections created by LEDs. These flames are surprisingly lifelike and evocative though – and that's not the only benefit of buying an electric fireplace in Australia. 
Most electric fireplaces are wall-mounted, which can be very handy for sprucing some plain-looking space. Freestanding models are also available though.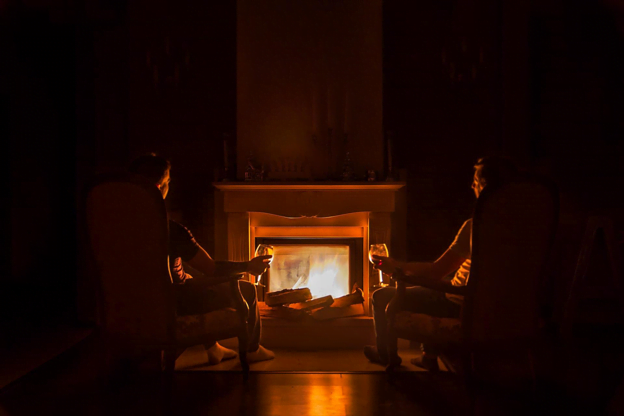 Benefits of Electric Fireplaces
Electric fireplaces have a number of distinct advantages including
Eco-friendly: They don't emit any fumes.
Easy to install: All you need is an electrical outlet.
No firewood: They run off your regular power, so there's no need to buy or chop wood.
Longevity: Rust and corrosion can have their way with traditional fireplaces, but not with electric ones.
Cost-effective: There's no need to buy firewood or gas, and the impact on your power bill is lighter than you'd expect.
Mess-free: There's no wood or soot to sweep up.
Versatile Which room you put your electric fireplace in is entirely up to you. Most models have customisable features like different flame options and adjustable levels of brightness.
Good for all living situations: Maybe you live in a high-rise apartment or unit, rental property or another location where a wood-fired fireplace just wouldn't work. In these situations, an electric fireplace is your best option. The only question is which electric fireplace is best. 
The Best Electric Fireplaces
To help you decide which electric fireplace is best, some of the finest and highest-selling electric fireplace models Home Fires stock include:
Real Flame Evo Electric Fireplace
Real Flame's Evo range maximises variety and choice, with a versatile fireplace that can enhance the look of any room. Patented Revillusion™ flame technology makes for an impressively accurate depiction of the fireplace with double the visual depth. But the fireplace not only looks elegant and lifelike, it also heats the room up well, with 750, 900 and 900 Portrait sizes available.
Regency Gazco eReflex Electric Fireplaces
From the lounge room to the bedroom, this minimalist, contemporary built-in model comes in different sizes and is packed with features and effects. Featuring eReflex Chromalight Immersive LED technology, it includes three Dynamic flame options, 13 vibrant lighting colours, six levels of adjustable brightness, a selection of fuel effects and an adjustable thermostatic remote.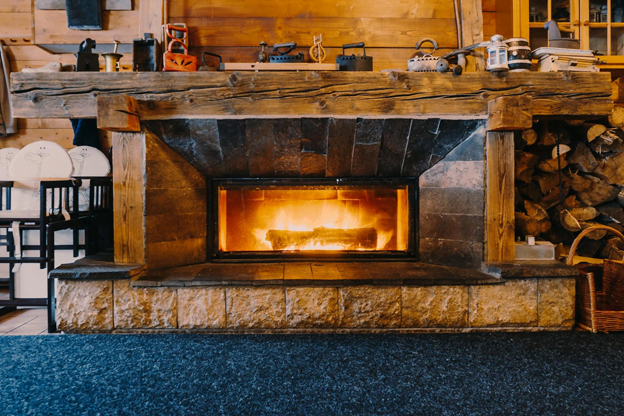 Modern Flame Landscape Electric Fireplaces
If you're looking for quality, originality and choice, a series like Modern Flame's Landscape Pro Slim is very hard to beat. With a frameless appearance that seamlessly fits into anyway, its features include NEW Hybrid-FX™ flame technology, high-intensity LED lighting and high-intensity RGB flame options. It's also available in five different sizes and has a full-colour spectrum in every light feature. 
Real Flame Ignite XL Electric Fireplace
Real Flame just keeps delivering the goods. Having been in the business for 30+ years, the family-owned company knows what it takes to build a fireplace that looks good and works well in your home. The Real Flame Ignite XL's edge-to-edge glass, multiple colour schemes and realistic flame make for a classic fireplace view that you can enjoy from any corner of the room. The Real Flame IgniteXL comes in three sizes: 50, 74 or 100 inches. You can also turn the flames on without the warmth to enjoy the comforting aesthetic of the flames all year round.
Get an Electric Fireplace at Home Fires
The right electric fireplace can keep you warm on winter nights for many years to come.
If you've been looking for the right electric fireplace in Sydney, Home Fires can help. A trusted brand for 40+ years, we offer the best prices guaranteed, 24 months interest-free and expert advice when deciding which electric fireplace is best.
We aim to cut through any confusion and leave you with no doubt in your mind about the fireplace you want.
Contact Home Fires for more information or help to choose the right electric fireplace.