While every type of fireplace has its merits, there's a certain irreplaceable rustic charm to wood fireplaces. Traditional yet timeless, wood-burning fireplaces warm up your home with the power of radiant heating while reducing your chance of power bill shock. Yet a question that perhaps doesn't get pondered as much as "Which fireplace should I buy?" is "Which wood is best for a fireplace?"
It's a given that with a wood fireplace in your home, you'll either have to buy your own firewood or head out to chop or gather it. But while any kind of wood will fuel your fire, not all woods burn the same way. Some burn faster, some burn hotter, some burn cleaner, and some are best avoided entirely. If that sounds complicated, don't let it put you off buying or enjoying a wood fireplace. With a little research and planning, you'll soon be hearing that warm, comforting crackle in your lounge room.  A wood fireplace can make for many cosy winter nights well spent.
As Sydney's leading BBQ and fireplace specialist, Home Fires offer some of the highest quality wood fireplaces Australia-wide. This article explores some of our finest wood heaters and other wood-burning fireplaces and the benefits that a wood fireplace provides and gives you some ideas about which styles of firewood are best.
Wood Fireplaces
Home Fires sells electric, gas and wood fireplaces in Australia. A wood fireplace in Australia is the most traditional of the three, requiring the burning of logs and kindling for fuel.
Pros and cons
Wood fireplaces use radiant heating to warm your house in a similar way to how sunlight warms the earth, reaching every surface, including the floor beneath your feet. While they do this, they also reduce your power bills, as up to 40% of household energy use is heating-related. Wood fireplaces are easy to take care of and provide a natural focal point in your living room for you to gather around with family or friends.
Are there any downsides? Wood-burning fireplaces are usually more expensive than other types of fireplaces and require more complex installation (for one thing, you need the space to fit a chimney or pipe through the roof). If you have small children, you might be concerned about them wandering into the living room unsupervised. Not everyone wants to have to find firewood, either. Ultimately, it's up to you if the pleasures and benefits of a wood-burning fireplace are worth the responsibilities.
The different types
Just like there are different types of firewood, there are also more varieties of fireplaces than many people are aware of. An "open hearth" fireplace is the type that most closely resembles a "classic" and "traditional" fireplace in many people's minds. Wood-burning stoves or "wood heaters" consist of a free-standing box and a pipe to vent the smoke and require less firewood. Outdoor fireplaces and fire pits are ideal for entertaining or cooking in your backyard. A fireplace insert is basically a legless flameproof wood or gas-powered stove designed to rest inside your existing masonry.
So which wood is best for your fireplace? Home Fires has some brief advice on how to choose your fuel wisely.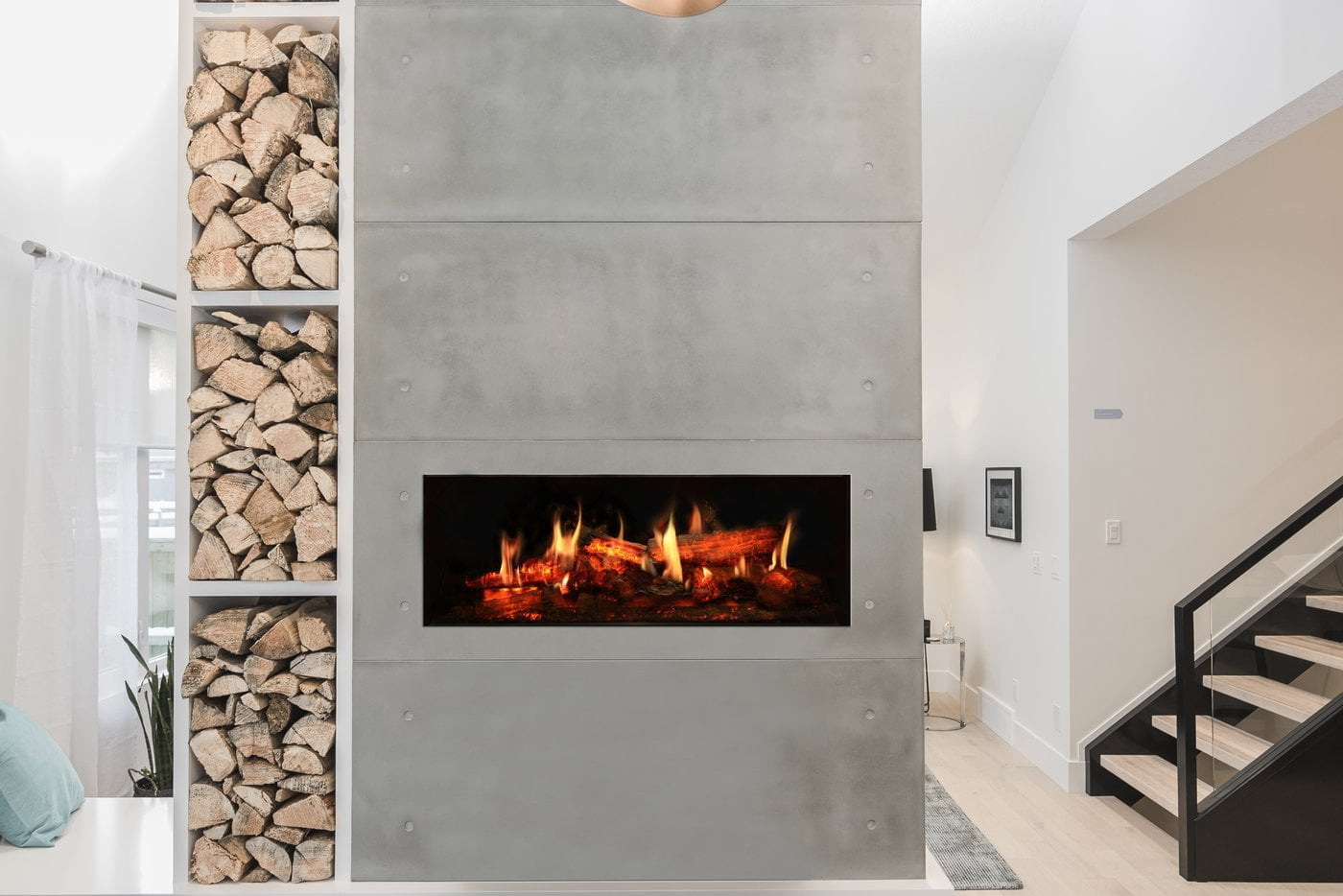 Which Wood is Best for Your Fireplace?
According to the Firewood Association of Australia Inc., the answer to which wood is best for a fireplace depends a lot on the kind of wood available. The highest quality firewood that's easily available can differ from state to state. Hardwoods are generally better than softwoods and burn hotter for longer, but softwoods can be cheaper. In NSW, River Red Gum and Ironbark are considered excellent-quality woods. Jarrah, abundant in WA, is also highly sought after. White gum ("wandoo") and sugar gum also have better-than-average reputations. Brown peppermint is considered the best type of firewood available in Tasmania.
It's important to avoid burning wood that's been treated with varnish, tar or preservatives, as this can release dangerous chemicals into the air. It's also best to avoid burning driftwood and pressure-treated wood for the health and safety of yourself and your family.
The Best Wood Fireplaces
Before you can figure out which wood is best for your fireplace, you need to decide which wood fireplace in Australia you're going to buy. Home Fires' top-selling wood heaters and wood fireplaces include the following models:
Maxiheat Prime 200C Wood Heater – A convection wood fireplace with a heating capacity of up to 200 square metres and a 5mm steel firebox.
Saxon Blackwood Freestanding Wood Heater – A freestanding wood heater in a classic style with coverage of up to 300 square metres. One of the cleanest burning heaters you'll find in Australia.
Escea TC950 Inbuilt Wood Heater – A minimalist-style inbuilt wood fireplace with the benefits of Escea's Direct Vent Technology.
Masport Westcott 3000 Wood Heater – A vintage-style wood heater with dual-side opening doors and an air-wash system to keep the door glass clear.
Masport Creswick Wood Heater – A fan-fitted convection heater with triple air combustion technology.
The wood heaters above are just a few of the many options that Home Fires has available for wood fireplaces for your home. Take a look through our whole range, and you're sure to find something that suits the style of your home and what you want from a fireplace.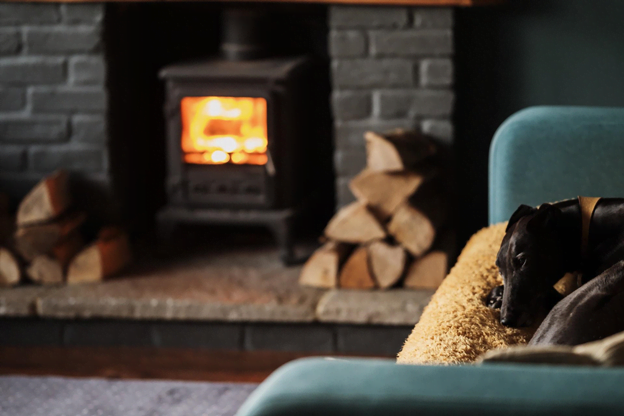 Get a Wood Fireplace from Home Fires
Trusted by the people of NSW for more than 40 years, Home Fires can do more than answer questions like "Which wood is best for a fireplace?" We can offer the guaranteed best prices, expert advice and 24 months interest-free on purchases.
As winter approaches, it's the perfect time to consider how you can best keep your home warm – and take advantage of our sale items before the rush. We have all the major brands here under one roof, so chances are we have the wood fireplace for you.
Let Home Fires keep you warm this winter. Send us a message, and one of our friendly staff members will get back to you as soon as possible.